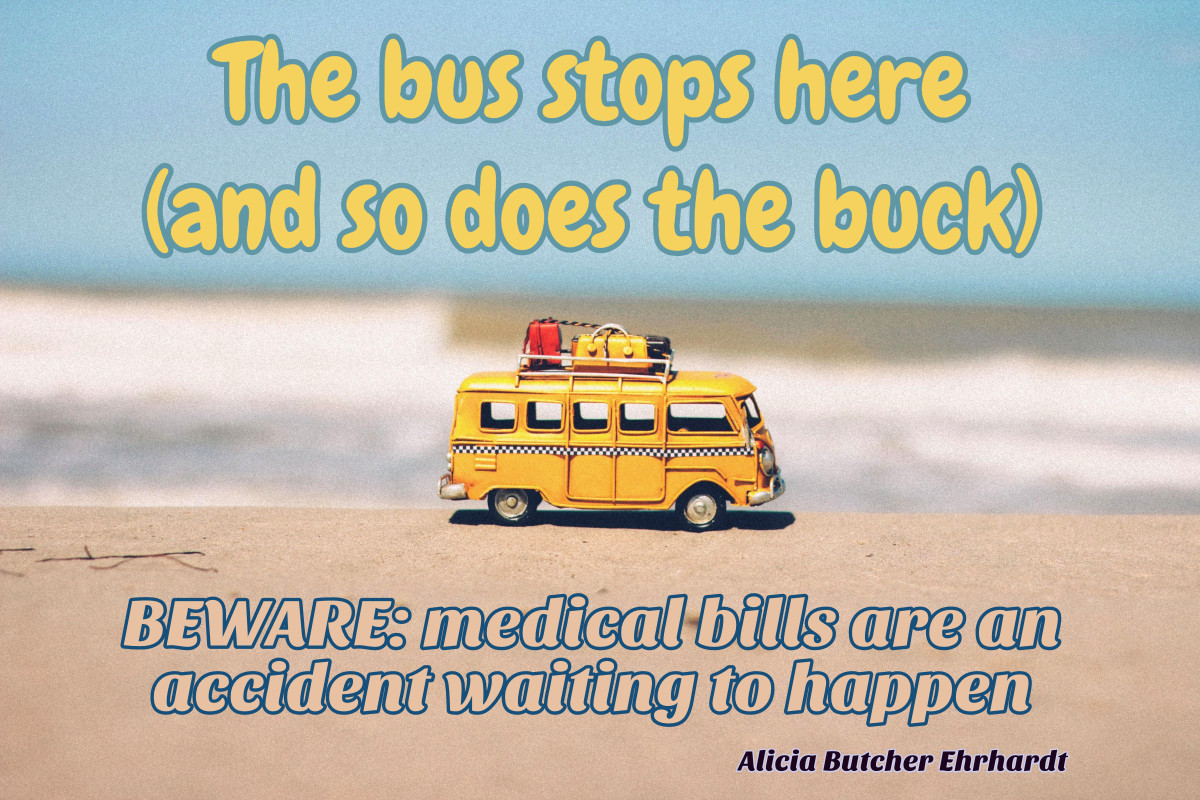 DO YOU KNOW WHAT YOU SIGNED AND WHAT IT OBLIGATES YOU TO?
Even if you have insurance!
It didn't used to be like this, and I'm sure they have plenty of good reasons, probably having to do with nitpicking by insurance companies, but I'm getting really tired of getting lied to, and having to be on my guard all the time for every little thing when I go to the office of some medical professionals.
I don't want to name names, as I suspect it's widespread, but I'm finding that I can't get out of a medical/dental office without little enhancements  to the experience being offered as if they were included, or as 'covered by insurance, so don't worry about the cost,' and when I check turn out to be covered – yes, but at 50%. Or with a 'credit toward' some expense which is entirely optional.
Or in the case of one practitioner, when he informed us that our insurance allowed us the reduced cost which had been negotiated by the insurance company – they didn't actually pay him anything! I felt cheapened by the experience (which was expensive), and wondered whether I was supposed to be offering him his full price!
The lists of what isn't covered can depend on whether someone entirely separate from you has called this (whatever it is) by one name or a different name, such as people being warned lately that a hospital admission (going in and staying over night) is not necessarily a 'hospital admission,' covered by insurance!
It wouldn't be my problem, except that these little untruths are destined to cost ME big money, if not just time and effort. And hours on the phone to attempt to straighten out with person after person on the phone in 'billing.'
Is it necessary – and if so, why isn't it covered?
I depend on my insurance company to, in some sense, control the costs of medical procedures, which, having written this, may be the problem.
But I can't change the contract negotiated between whoever is paying for the medical insurance and whoever is paying the providers of medical services by one iota.
I don't expect to hear, from an insurance company, "doctors recommend this as completely necessary, but we won't pay for it."
Also, I don't actually hear from a provider, "this is absolutely recommended, but insurance won't pay for it."
Instead, I will turn up at an appointment for a covered service, and find I have to see the billing person first, because I have a HUGE 'copay.' At which point my choices are to leave, or to pay for a bill I wasn't expecting. For a service the doctor says is entirely optional – but necessary.
The result? Constant vigilance is required.
And I can't go to one of these visits and deal with something that pops up on the spot (there is a small additional charge for X because insurance doesn't cover it) – done in such a way that you are a cheapskate if you don't get the extra candy-flavored teeth protection for your growing offspring.
Or you have to respond to the eye doctor's in-house glasses representative that yes, you know the frames available at Retailer-X are cheap – and that you don't care.
You can't get home, as I did today, and find out that the service you received as 'it's time for your X-rays' is only covered by your insurer every 60 months. And you didn't ask, because you assumed that was their job.
Am I exaggerating?
I think not. This has happened in at least five different places and kinds of medical services in the past six months.
And even the blood tests are done by a place which hands you a form that says 'Medicare may not pay for these services' and requires that you sign that YOU will pay for them if Medicare rejects something – the doctor ordered!
Every time you decide you're not going to take the risk, you end up spending gobs MORE time there, and may have to fast all night again if your doctor's office doesn't happen to be open that early on the day you went in.
Because, ultimately, the buck stops with you, and this stuff is unbelievably expensive (when billed at full rates), and they will send bill collectors after you.
So it's important, you have little control, you can prepare for one thing and be bowled over by something else completely without realizing it, and every single thing will cause you stress, time, and energy.
I wonder how the older folk cope?