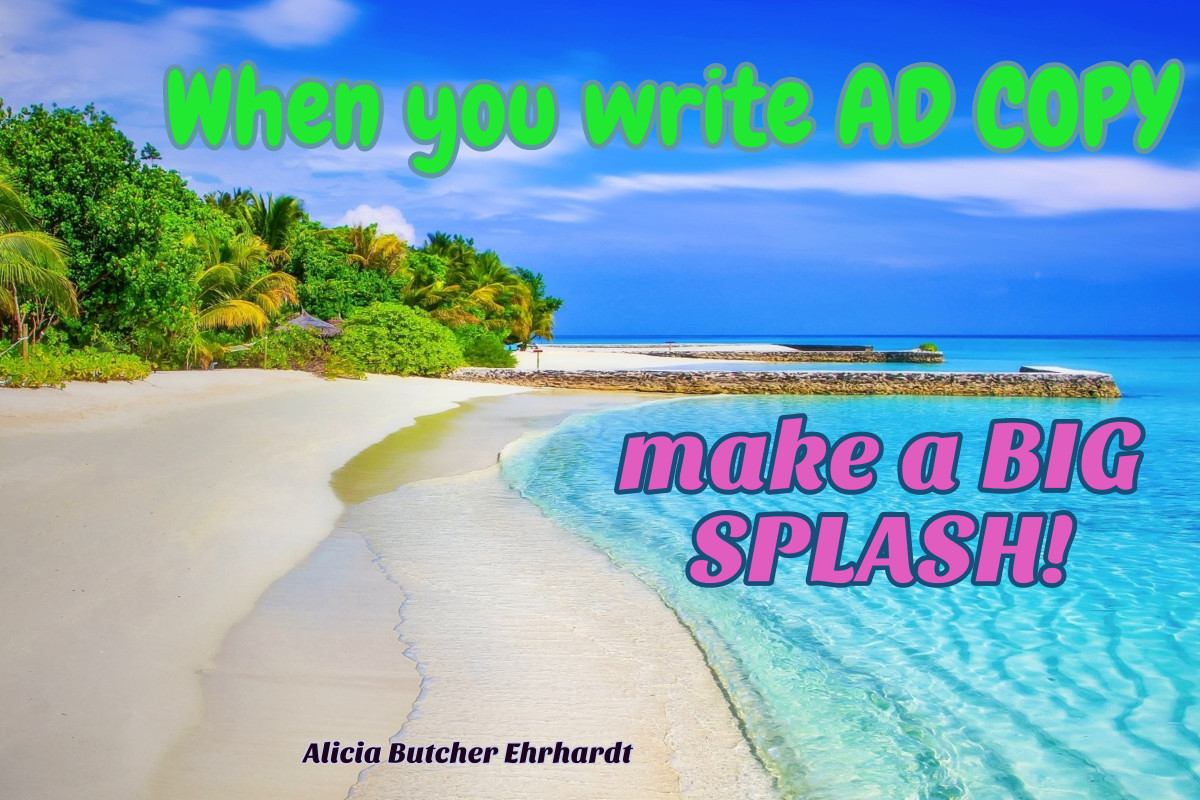 GRAB THE READER BY THE THROAT?
The book is fixed; the advertising is not.
This is difficult for me, because in some ways I love my original book description for Pride's Children: PURGATORY, but it isn't doing well in sales to strangers. Without strangers finding your book on Amazon and BUYING it, you are essentially dead in the water.
This spring's ad campaign on Amazon was a wash. I got a decent number of clicks, but far fewer sales once potential readers hit the product page. They'd already read the ad copy, and had seen the cover, so the culprit has to be the next thing in the click-path: the description. Without the KU borrows, it wouldn't have even been that successful.
The price is also a potential problem, but setting it to 0.99 (I won't do free – not a good plan with only one book because the question 'loss leader to what?' comes up) was not effective, and I've tried that several times, and with several promotional newsletters.
The original book description and back cover copy (minus praise):
Here's the old description, for comparison purposes:
---
WHAT YOU DO WITH AN OBSESSION COUNTS

I, KARENNA ELIZABETH Ashe, being of sound mind, do… But that's it, isn't it? Being here proves I am not of sound mind…"

So begins Book 1 of the Pride's Children trilogy: Kary immediately regrets the misplaced sense of noblesse oblige which compels her to appear, live on national television—at exorbitant personal cost.

What she cannot anticipate is an entanglement with Hollywood that may destroy her carefully-constructed solitudinarian life.

A contemporary mainstream love story, in the epic tradition of Jane Eyre, and Dorothy L. Sayers' four-novel bond between Lord Peter Wimsey and Harriet Vane, Pride's Children starts with a very public chance encounter, and will eventually stretch over three separate continents.
Note: no Selling Paragraph, no Call to Action.
---
A New Hope
So I've gritted my teeth, read tons of books and blogs on the 'blurb' – or book description, or many other names – and have decided to go for something which might appeal to a wider class of reader.
And hope that it doesn't discourage the readers who would have been attracted to the original version – I still want those readers if 1) I can find them, and 2) I can persuade them that I know how to tell a story, and 3) they become convinced THIS story is worth a try.
Indies have a tough time. Readers don't realize that we have to supply what a traditionally-published author gets with the deal: the book description comes from the publisher's publicist.
I read bunches of descriptions on Amazon, noting which were big publisher creations. Some of these professionals are very, very good. And make bold, sweeping statements that pre-dispose you to be wowed.
My generation doesn't self-praise very well.
Without further ado, here is the current contender:
---
IN A WORLD WHERE INSTANT LOVE IS PRIZED, WHAT IS INTEGRITY WORTH?

Reclusive ex-physician Kary Ashe transmutes personal tragedy into beloved best-selling novels. Actor Andrew O'Connell revels in the enviable status of leading man, with a reputation for perfectionism, an Irish temper, and broken hearts in his wake. Reigning Hollywood princess Bianca Doyle fears she's already past her peak, and schemes to cement her position in the pantheon with Andrew as mate.

When Kary appears on a national talk show to support a cherished cause, and becomes obsessed by Andrew, movie star, she thinks she's safe because she will never see him again. While Bianca, watching from far-off LA, knows she brings him her coveted insider rank.

But his next movie is filming near Kary's Sanctuary, with Bianca as costar. Can Kary risk friendship with this intriguing man? Or will Bianca seduce him and meld her star to his? And will either ultimately satisfy Andrew's twin lusts for fame and love?

Pride's Children: PURGATORY is powerful from the very first line. You don't read PURGATORY: you live it. A deeply psychological experience, with no sleights of hand, from the drivers' seat right behind the eyeballs of three passionate people who can't all get what they want. The choices, the devastating decisions, the consequences are all presented with the intimacy of a conscience. Ehrhardt conveys to you the gut-wrenching secrets of a disabled writer at the peak of her powers, an actor waiting in the spot where lightning strikes, and a ruthless woman who sees a golden future if she can but stick the Hollywood landing once and for all, as if you were capable of wearing their skin.

Buy in ebook and print; or download from KU.
---