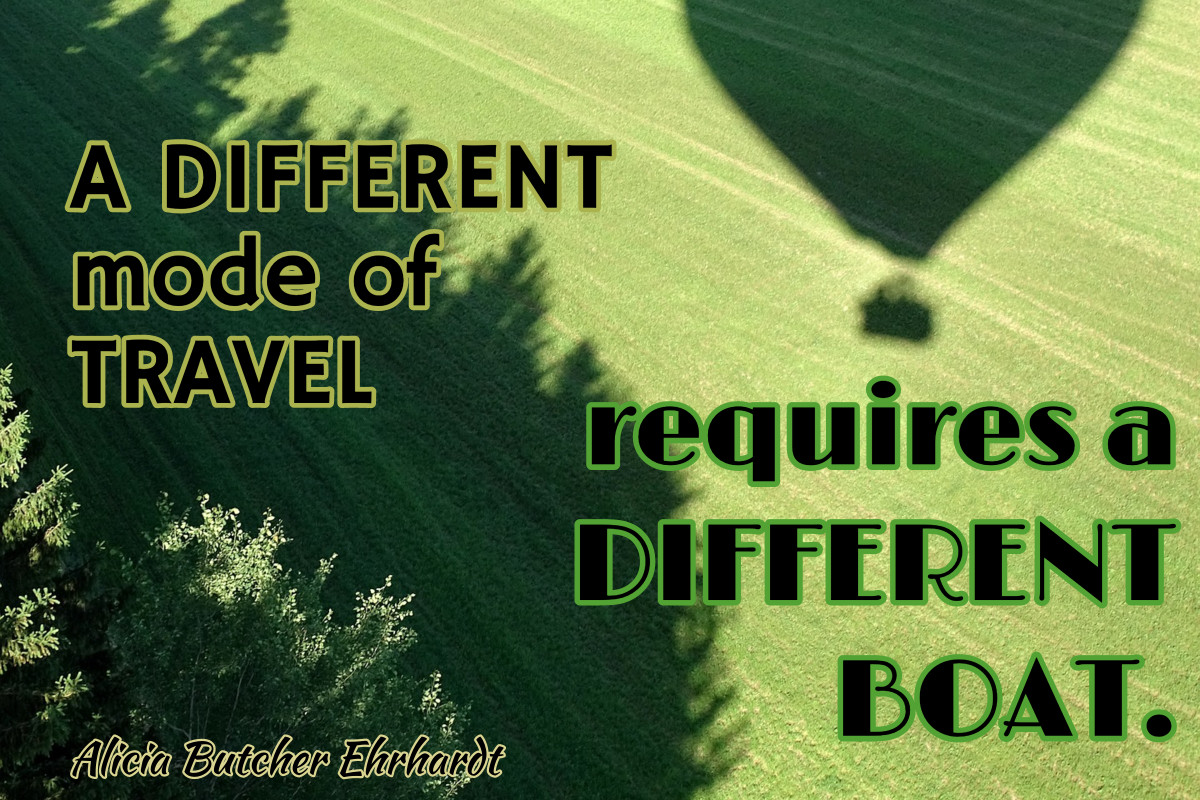 AND CAN BE VERY HARD ON THE EGO
When feedback is rare, because, as an author, you haven't 'taken off' yet, the individual pieces that come your way can carry far more power than you expect. And do more damage, or, in my case, make you a lot more stubborn.
What is the niche? INDIE NON-GENRE fiction
Classified – or should be – as General Fiction, 'literary' only if the quality is up to the standards of readers who specifically choose to read literary fiction (and omnivores).
That quality is subjective, to some extent. There are so many ways for a novel to fail, from poor characterization to too much characterization, from implausible plot to none at all, and from the habit of stopping the story for minute description of details to an overreliance on flowery language.
I amused myself for a while reading the negative reviews of popular literary fiction, until I realized that the authors were doing quite well – and their fans often didn't bother to leave feedback (how many ways can you say 'I liked this book'?), but their detractors did, so the ratings tended to be skewed.
These authors long ago learned to ignore the critics, write the next book, and feel confident it would be bought in reasonable numbers.
I have not. Yet.
Stubborn I have been since a small child
I was the kind of ugly duckling people hesitate to pick on. Unkindnesses were not uncommon, but outright bullying requires the consent of the bullied – or their physical inability to resist – to work properly, and that was not me.
I had a family to back me up ("our ugly duckling, right or wrong"), who loved me and still do (thanks, guys!). I didn't have any of the easy pickings, gayness or excessive weight (though I was on the stocky side) or scandals in the family or dimness. It wasn't much fun to pick on me, if I even noticed it, so I was mostly left to my own devices.
And I didn't CARE about other people's opinions (except my parents'). We felt we had the best possible parents compared to all our friends, so it was a serious failing not to be up to their standards, and we tried very hard
Why mention this unlovely trait? Because it affects not my writing directly (I've pretty much settled into a voice and style, at least for this set of books), but my mood.
Making my mood conscious, and then removing it if inconvenient, takes up some of my daily time. Sometimes the process results in reflection, and you get a post.
I'm trying to improve both sales and reviews/ratings
The plan was to have Pride's Children: PURGATORY selling quietly at some rate in the background, with borrows from Kindle Unlimited a separate small stream of income, justifying the writing.
I tell myself that writing is a business, not a hobby. One may become a talented amateur painter, for example, but no hobbyist-painter spends every possible moment painting.
The difference is both the intention – and the time and effort put into the endeavor.
Which has led to me spending time looking at the means for promotion available to those pesky self-publishing indies.
That's where the niche part comes in.
If you write, say, Science Fiction or Category Romance, you have a lot of company (writers) and a defined (and large) audience of potential readers. Within these genres, there is a sense of camaraderie, and a sharing – on the indie side – of information about which means of promotion work, and how to go about them.
What works for INDIE GENRE promotion?
I am well read on the methods – indie writers are very generous with information.
Nothing is a slam dunk, of course – people who think you just throw a book together, repeat at three-month intervals, set the first book to permafree or 0.99 and pay off your mortgage, find the field harder to plow than they expected. There is work, and savvy, and exploiting the available avenues, and marketing, and spending your money wisely on ads and promotions.
But a new indie writer – or one tiring of the traditional dance and swallowing her distaste and trying self-publishing (usually because traditional publishing has huge problems for genre writers, including skimpy advances (if you get one at all) and very low royalties) – finds many ideas to try.
Follow the methods. Write your books. LEARN. Cross-promote. And if you're energetic and confident and prolific – and can write worth a damn, especially within genre conventions – you can make a career.
Stealing fire from the indie gods
I've been reading all this since I started reading the self-publishing blogs in 2012, and educating myself to the business side of writing.
And every thing I read was cause for reflection – and me looking for the other side to the idea, the one that might work for me. Because I knew, from the very beginning, I was different.
I doubt traditional publishers would take a chance – that pesky heroine, and some of those ideas – not at all 'more of the same.'
And I also knew that 'prolific, 'energetic,' and 'genre conventions' were not going to work for me.
I have been welcomed in many places, even as I bring in my weird differences, simply because most indies are welcoming people. Their success doesn't depend on keeping me out of a traditional publisher's catalog slot. We are competitors in only a very general sense.
The one I am trying now has to do with Amazon ads; I've joined a FaceBook group whose purpose is to learn how to master Amazon ads in two ways:
making you comfortable with advertising on Amazon – and teaching you how to create the ads, and
fine-tuning the ads to find a comfortable rate of return for your advertising dollar.
The people I share this group with are mostly indie (a few hybrid authors do traditional + self-publishing). And most of them are very firmly genre writers: thrillers and cozy mysteries, paranormal Romance and Christian Romance, SF and fantasy.
I haven't found many 'literary' or mainstream or general fiction authors identifying themselves as such. So I've been mostly alone in my plan to see what I can adapt from genre techniques of marketing, reading every post with the intention of turning it on its head if that would help ME.
The HOW
I have a very specific set of techniques in my plan.
It may not be doable.
It may be doable, but so expensive that it's not worth it.
I won't share unless it works, because the techniques are also very frangible and friable and delicate. I can see them working – and then not working if even a relatively small group people decide to try to follow suit.
What I'm NOT happy with
This is the hard part, and I'll illustrate it with two bits of feedback I received in the past two days:
Negative:
Readers' Comments


'Interesting in many ways. The characters have considerable
depth and the plot is interesting. 

It could do with a good
editor in parts to 'cut it down' a little. Also, parts of it
are difficult to follow.

 I had to re-read the first chapter to
understand all of it. But, if you are prepared to work, you
will find here a fascinating story populated with strong
characters. Just a note, 

the cover's a bit flat

.' Male reader,
aged 42


'Powerful characters – yes. Interesting plot with plenty of
twists – yes. Well described setting – yes. 

Very complicated
and a hard-to-follow writing style – yes. This probably needs
an editor with a red pen to cut it.

 If that happened, it would
be a top-notch EPIC!' Female reader, aged 56

'

A bit too 'wordy' for me.

 

If you read it, have a dictionary
handy.

 I'm guessing this was a huge job to write. And for
this, I congratulate the author. Her knowledge of her settings
and characters is stunning, and the illness of the author is
well-handled and adds a further element of interest. I enjoyed
it, though 

it was a rather exhausting read.

' Female reader,
aged 59

'

The stream of consciousness is interesting but killed the
book for me. It just over complicated the story and made it
difficult to follow.

 Personally, 

I would encourage the author
to cut the length of this story considerably.

 The characters
are interesting and well-handled, the plot is powerful with an
excellent ending. 

It just needs editing a little

.' Indie
Publisher, aged 51
I.e., Change your writing – it's too long and too hard for me.
Positive:
Thank God for positive!
I have long finished your book and loved it. Loved it loved it loved it. It was entirely to my taste. "The Essex Serpent" had this kind of pacing as well, and I found myself absorbed in the balance between internal monologues and external events. I ended the book wanting to know what happens to Kary, Andrew and Bianca next.
I.e., I like it the way it is and want more.
Why point out only some people like it?
Because when you write to a niche, but there is a much larger pool of readers who won't like what you write, or won't quite 'get it,' you have to be very careful NOT to attract those other readers – who will then leave the exact kind of reviews you don't want to be associated with, lower your rating, and attempt, in their kindness, to 'fix' you and your writing.
And when the readers you DO want to attract by your ads are firmly convinced that no indie author can write the right kind of novels, because if they could, these writers would go through the traditional gatekeepers and be blessed and vetted, the least thing can scare those readers off from even trying to read your book.
Ergo, fraught. Writing in such a niche. And even more fraught, is trying to find a way to do it indie anyway, including advertising. And still find readers.
The topic is esoteric to the point of madness
For which I apologize.
But I had to find SOMETHING to do with the feedback which showed up in my inbox, and with the well-intentioned comments (change your price, get a professional to edit your work, get a professional to design your cover, make it shorter, CHANGE your book) which has been my fare lately.
So I share it with my friends.
You're already used to me.