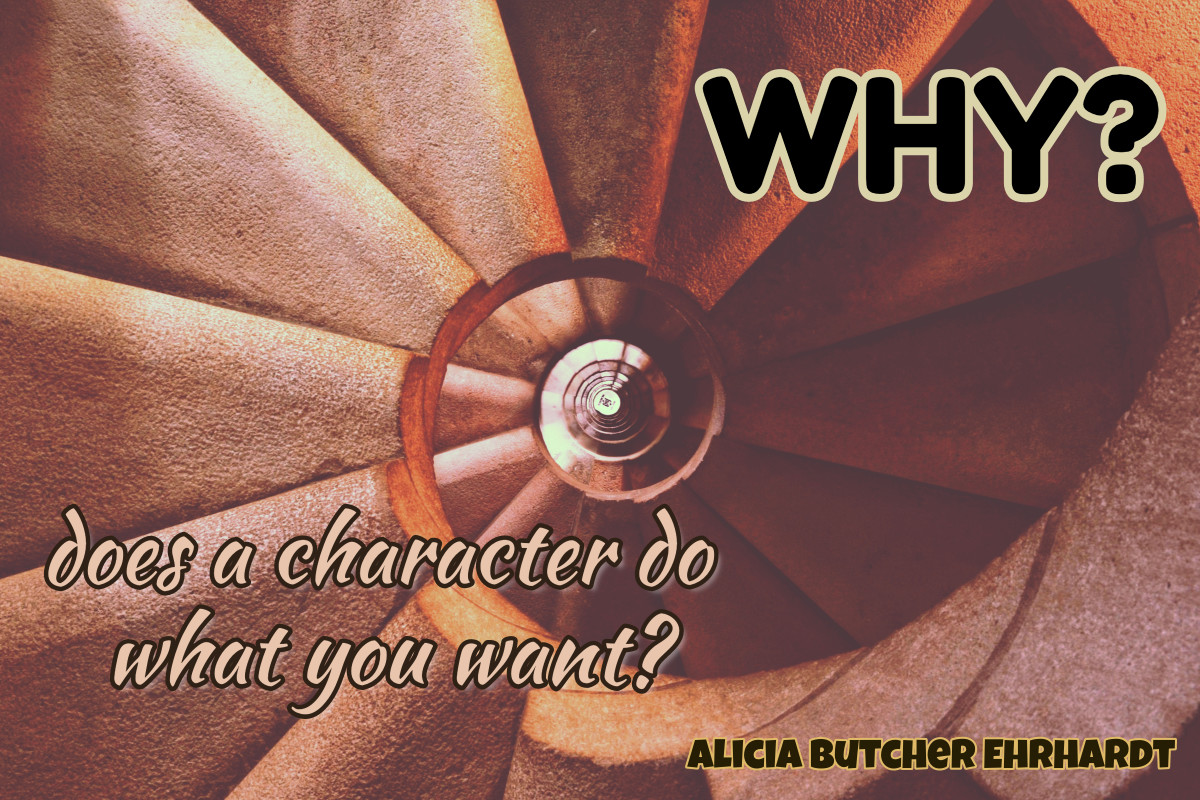 SOMETIMES, LOOK AT THINGS BACKWARD
I'm STILL a new author. Millions of words written over more than twenty years, but only one novel published.
It's always something
And I'm surprised to land in a situation I haven't had to write before? Gimme a break! There a huge numbers of situations I haven't landed characters in and had to write them out of yet.
Sometimes I just have to laugh at myself. After the headache from pounding my head against the wall goes away, of course.
Book 2 of Pride's Children, NETHERWORLD, has been giving me writing problems since the minute I got started on it – that should have been a clue.
There is no point in writing scenes and circumstances similar to the ones in PURGATORY, because I'm finished with PURGATORY. I know – have always known – that NETHERWORLD has to kick everything up to a new level, or I'm just going through the motions to finish a story I could be bored with.
How is the second novel in a trilogy different?
Only I'm not. I have a whole new set of story pieces that need exploring. Plotting with Dramatica does this. And writing with it has been described as going through a four-story house, thoroughly exploring every room on each floor before going up the stairs to the next floor. Everything on the second floor is new. Sitting on top of the first story, but not requiring me to go back down to the first-floor rooms, because they're already done.
What I have to do, instead, is listen to the gut feeling that tells me I'm NOT writing something the way I want to (I know when it's right; this scene isn't).
And yet the process is complete. I know how to gather all the pieces of a scene, how to get it (or something like the final version of 'it') started, how to organize the flow, how to end a scene with a line that leaves a question.
Notes from the current Production file:
I have one per scene; that's where I work all this stuff out because the inside of my head is not usable workspace for complicated stuff – I lose too much.
All this agonizing really means is there's work to be done. So do it.
Other writers have written outlandish things – there are solutions. Only I will have to figure out my own.
And in all those years of stuffing my head with reading material, I must have absorbed something useful. Making the effort will bring up any pieces I can't find in my writing books. It's just work.
The Production file notes (pieces removed, so as not to give plot away at this stage, marked by ellipses):
Nope, there's still a motivation problem. We know why Z is unhappy – Y is being a stinker about the …. We know why Z pushes X and wants W there.
But we don't really see why X ultimately agrees to assist.
X is stuck – things are NOT moving forward.
X thinks W might be able to help.
W can say no, and X will be off the hook.
But X is the one who has to write a letter to go with the … Z is sending.

X has an ethical dilemma.
Turn it INTO an ethical dilemma
Let's look at it from the other side: X DOESN'T write the letter. X argues with X to attempt to see what's bothering X. X figures it out: sort of screwed either way.
Then X looks at consequences further down the line – and doesn't like them.
Work OUT the ethical dilemma
Production files again:
Then Z goes ahead with his plan (and Z's now pissed at X); W comes or doesn't.
If W comes, W will wonder what the hell, and why didn't W even get a whiff of warning from X.
If W doesn't come, does W interpret it as X being protective? Or as X not warning W – for X's own selfish reasons?
Ethical dilemmas in real life
I need to remember that in real life, if the answer is clear, an ethical dilemma doesn't exist or is trivial, and it is BORING.
And that readers pay to see someone other than themselves grapple with consequences as a way to see a different possible solution.
I'll work it out. Soon, I hope. So I can write it – and go on to the next one.