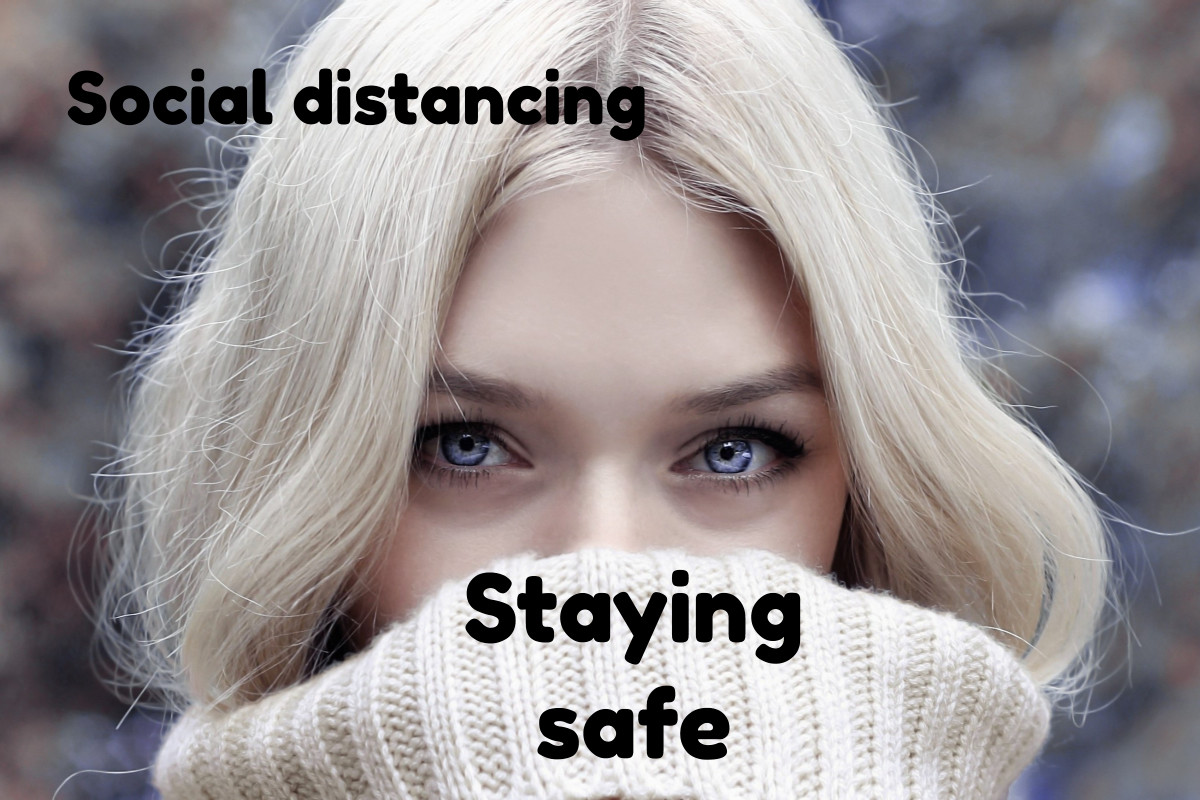 SOCIAL COST OF DISTRUSTING YOUR NEIGHBORS
I like my new neighbors in the retirement community we've joined.
Most of us live in the main building, with Assisted Living, Skilled Nursing, and Memory Support dowstairs – which makes it easy to visit friends and partners in different levels of care.
Right now, we're all staying physically away from each other, and the contact with the outside world is being curtailed daily.
But I've had the thought of realizing that we are dependent on a huge number of people doing the right thing when they leave this place and come back, say, for a doctor's appointment, or to visit family in town.
We are isolated because OUR kids aren't near
While we still depend on the staff being careful, it is daunting that it could be anyone who is the first person exposed to the coronavirus to come into this closed community and make the rest of us less safe.
It is easy for us – we have no small grand- or great grand-children nearby. Accidentally. So we can't be virtuous – we're not being presented with an occasion where we have to make a decisions that affects others.
The situation is without precedent in our lives.
My extended family in Mexico is minimizing their exposure
But it will be very difficult watching from this far away when and if something happens – and not being able to even go help. And social distancing in Mexico will be hard. People who go to work on crowded subway trains will be at great risk – and they take that risk with them into their jobs.
The current Mexican government is not widely trusted, and is doing the same thing as the States; not testing much.
Head in the sand doesn't keep things from happening. It just undercounts the cases and provides a false sense of security.
So we're about to take our lives in our hands
and go downstairs to have lunch with whomever is out and around.
Wish me luck.
And my own sense of safety ignores – because I can't do anything about it – the risk that the husband takes every time he heads out to bring dinner home.
Stay safe out there!
---