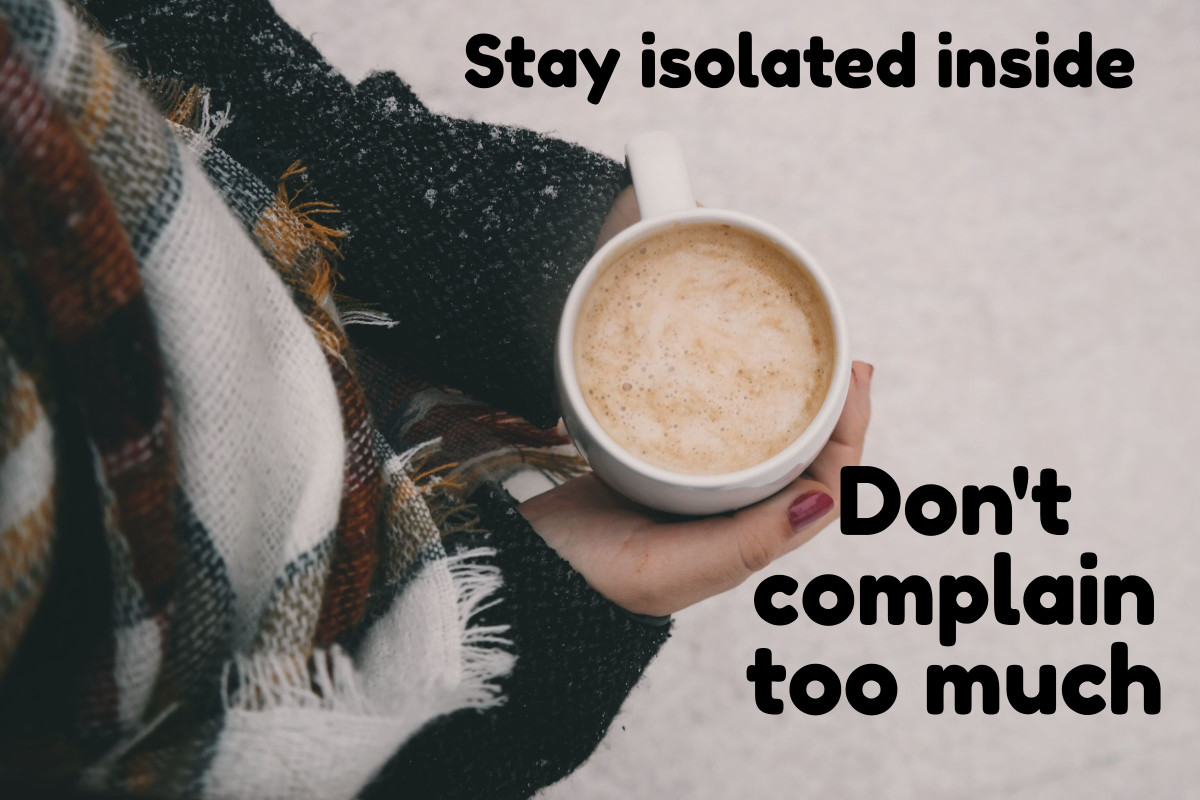 OTHERS ARE KEEPING US SAFE
When we moved here, it was for life.
A Continuing Care Retirement Community (CCRC) is the last place you will live. Once you buy in, you are promising, like some medieval monks, to stay in one place, one community – for literally the rest of your life.
This is the first serious test of the concept that we've dealt with: we have put our health and welfare into the hands of management – and they are doing everything in their power to keep us safe.
Even our tiny folksinging group – fewer than 10 people – was canceled.
And fed
We are now on total lockdown in our apartments. There will be no community events, no gatherings of people, no groups coming from outside, no family or friend visits (except for the terminal).
And the food – one of the good things about a place like this with several venues for dinner or lunch and a fair number of choices about what you may choose for those meals – is about to get very different.
We have been given a tiny number of choices (so you can tell them you're vegetarian or don't eat fish or dairy), and they will decide what to bring you – and deposit on the ledge outside your door!
Choice seems a minor casualty
I'm sure they will be trying to keep it as interesting as possible, and we will make do, and we have things in our freezer and pantry to supplement or replace.
We will have ways of continuing to get staples from local grocery stores.
But the ability to choose from different entrees, sides, and desserts – a big part of gracious living at a CCRC that justifies the entry and monthly fees – will be gone. For MONTHS.
We've never bought the 5* restaurant boast (though occasional meals are superb, the ordinary is not), but we're about to find out what happens when they decide what we eat. And how much.
Meal TIME and TEMPERATURE will compensate a bit
We don't have to eat dinner between 4:45 and 7pm if we choose to set the delivery aside and eat at a more normal 8-9 PM; and we DO have a microwave oven and a regular over to heat buffet food that is usually not all that hot by the time we get it to the dining room table and eat it (for me, because I bring my plates to the table on my walker's seat, and prefer to make only one trip, cold dinner entrees are the norm).
It's going to be institutional. It's going to be weird.
And it's going to be a struggle for me, the picky eater who doesn't eat many carbohydrates.
We'll survive – and this is the only way staff time can be used to both deal with food and  the safety precautions, too.
We will continue to be fed, like the passengers on the cruise ships, and it will be someone else's problem as long as they are handling it.
We are lucky – it could be far worse
As it is going to be far worse for so many people out there.
We don't have an easy way to make a change in our living arrangements – the house in New Jersey is long gone, and this is our home.
And we're all grownups here, and will adjust, and keep the proverbial stiff upper lip.
Please note: I'm documenting and commenting, not complaining.
---
Meanwhile, some lovely person is reading Pride's Children PURGATORY from Kindle Unlimited, and I'm delighted to watch their progress through the author tools we have.
If it's you, please consider leaving a review on Amazon!
---