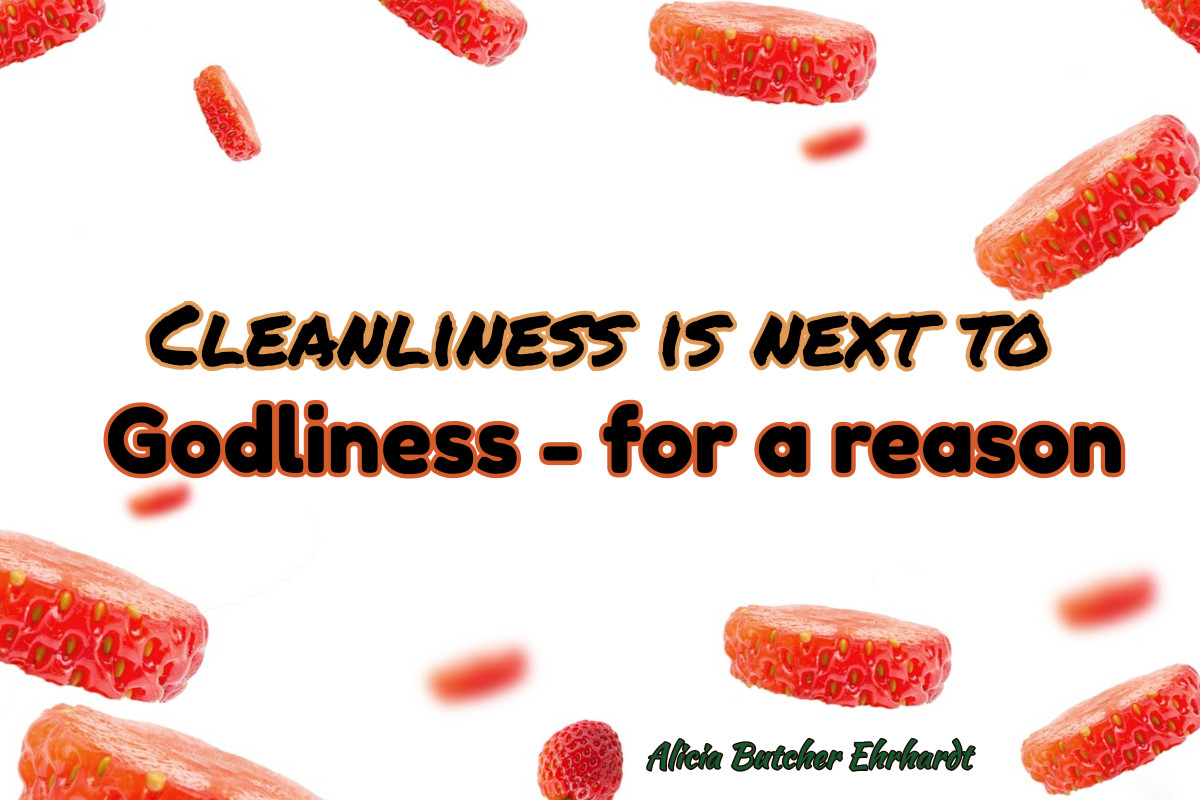 BE CAREFUL WHERE YOU ECONOMIZE
Management here at the CCRC sent out a memo that said they were reducing the every-other-week housekeeping services to each apartment – and that the ladies would come in and clean bathrooms and remove the trash ONLY.
I assume, since this was not covered in the memo, that they were diverting part of the time to public cleanings, such as the handrails that line our corridors, public areas, elevators…
To which a bunch of people replied, WTF?
So they came and did that the first week on quarantine, and left, and the memos to boneheaded management started flying back.
Not that big a deal? Sacrifice for the cause?
People around here haven't done housework since they moved here – that's one of the things we pay for. But the important part of that is that many people CAN'T do their own housework – they are physically incapable of it, don't have the upper body strength, can't stand long enough.
And can't take prolonged exposure to cleaning products.
Management realized that this was a no go, and changed back to regular cleaning, on schedule (and they've never taken the trash out before – I wonder if they will continue to do that).
And the state of our kitchen, with just one missed housekeeping session, is exactly what you would have expected if no one did the floors or the appliances for a month. Gross.
The lovely husband keeps cooking areas clean, and we both keep dishes under control, but added to eating far more meals here than ever before, we have had the additional tasks of dealing with the takeout containers (which seem to be bought from a different manufacturer, and thus have different recycling/composting/trash requirements almost every day).
The residents have EXTRA work, too
It's a small annoyance turned critical because we have to worry about whether those containers are safe to touch, and wash our hands many extra times around handling things.
It occurs to me that since they no longer have service in the dining room, they are saving a bundle on those staffing requirements that take a lot of time – we get our own ice water, coffee (they don't bring coffee with dinner), plates, dessert from the buffet, everything. Gracious dining takes effort.
The kitchen is set up, I assume again, on a much diminished menu (no choices), and a streamlined process by which food is put into containers, and bagged. Time and staff is saved there, too.
But the main reason we need housekeeping
was very evident: we, as a group, don't see well enough to do a good job, and often don't have the energy – one of the first things people are advised to look for when deciding to put mom and dad in a home is whether their parents' housekeeping standards, always so high, are not being followed any more, and mom and dad's once-lovely home is starting to not only look tacky, but require all of the offspring's energy when they come to visit.
So that visits consist of overwhelmed children trying to do everything mom and dad no longer can. Instead of a nice visit.
It's really hard to run a heavy vacuum cleaner when you're in a wheelchair or use a walker. Dusting up-high surfaces you can't even reach becomes optional, and they forgotten.
And the back of the handles on the refrigerator get awfully grotty.
Small things?
We're in the vulnerable group: older, and often with more than one 'condition' which makes us think seriously about owning homes and living alone.
And most of all, being a burden to our children.
But precisely because of this, we're spending all our time locked down in our own apartments.
Can you even imagine what the interiors of all the apartments would look like after many months – because it will be 12-18 months before a vaccine is developed, and it will likely NOT be offered to the old and sick first, because, hey, the young people have to restart the economy – of no one doing even minimum cleaning?
The sight is not one I, as a housekeeper, would like to have to come in and face a year from now. And have to start cleaning up.
This decision was definitely a step too far. We haven't reached such dire situations here – yet.
And my thoughts and prayers and charitable dollars go to those folk around the world who have nothing, not even clean water. Nor a safe place to be locked down in.
---
Today's tiny essay was brought to you courtesy of the lovely housekeeping ladies here at URC – who work very hard, and then go home to their families, worrying all the time about the same virus I can't afford to get.
I can only tell you my tiny part of the story. Because that's all I can see myself.
---