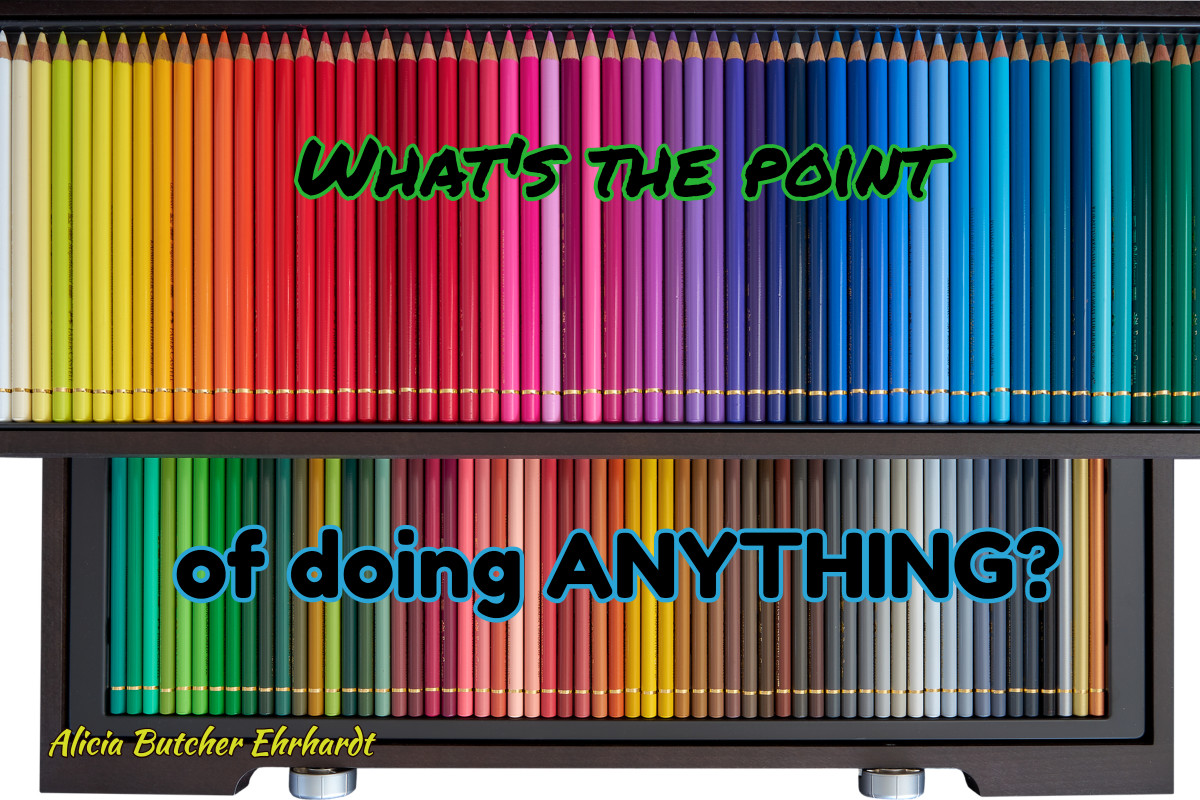 IT FEELS LIKE A BLANKET OF LEAD
I signed up to refresh my French at Duolingo.
Every day they nag me to do the 5 minutes I signed up for.
I usually do more once I get there, but it is like lifting boulders to get myself over there and start.
Yes, I will look back when this is over (assuming I survive), and wish I had spent my time better, but…
But…
I will be better once my head clears.
Two days ago, I was struggling with a scene. This is normal for me: they don't come easy, but I don't care – it's work I love.
Getting started writing every day requires a brain, and I struggle for hours most days trying to find something (other than time) which will encourage that brain to turn on.
And yes, I've tried writing when the brain isn't on – pretty similar to making mudpies, for all the results.
Back to the point:
Two days ago I had a reasonable working day, got half the current scene into shape.
Yesterday, after two days of NOT riding the trike, I decided I had better get out there before I start making monkey noises, and went for a short trike ride around the greenway.
Except that we're into a hot week, which means I can't even go down to the garage to hop on the trike after about noon – because the garage is so hot I can't function.
So it had to be in the morning.
And riding in the morning meant I was severely brain fogged the rest of the day, and could simply NOT focus.
I haven't had carbs in days
Eating carbs usually results in me being brain fogged until the residue is out of my body, and I'm once more working on fat and protein. I haven't been as strict with myself in the past, and it is REALLY hard not to have the only good dessert the dining staff sends in a week – after all, food is our only comfort provided by the facility now, and the lack of choice is getting me down.
But I've made the effort, and I can't blame the current situation on carbs.
Today is merely the result of yesterday's trike ride, as was all of yesterday afternoon and evening: having ME/CFS MEANS there is no way to get the energy back.
Not being able to do anything is also a sign of depression
in normal people.
We're used to it, but I have to ask myself if I've let the situation and my limitations bump me into that territory.
And then I have a day in which no interruptions occur, and I keep my nose to the grindstone until it finally sharpens enough to write with, and I know it's not discipline – it's the disease.
What it is is a sign that I can't expect to get a writing period on a day I go out for a mentally-necessary trike ride, which is in itself frustrating.
I can't plan around it.
There is no plan C. I ride OR I write. And if I go longer than a day or two without writing, my brain seems to think we are doing something new, with all the Resistance to starting that comes with new things.
If you wonder why it takes me so long, that's part of it.
The pandemic is just more of the same. A lot more.
Don't worry about me, because I'm still doing this: there isn't anything else.
But it gets pretty frustrating each day to have all this time – and not be able to plan or to count on myself. For purely physical reasons I can't control.
I just hope I finish these books before the virus gets me.
Oh, and put on the list somewhere the end of the story – for those who might care – if I don't make it.
Can't plan that, either. Making it.
---
It's hard writing one of the most emotionally powerful scenes in the novel from a place of such flat affect. The first half is great (IHNVHO), but I want the second half to hit you in the gut, too.
So no trike ride for me.
---