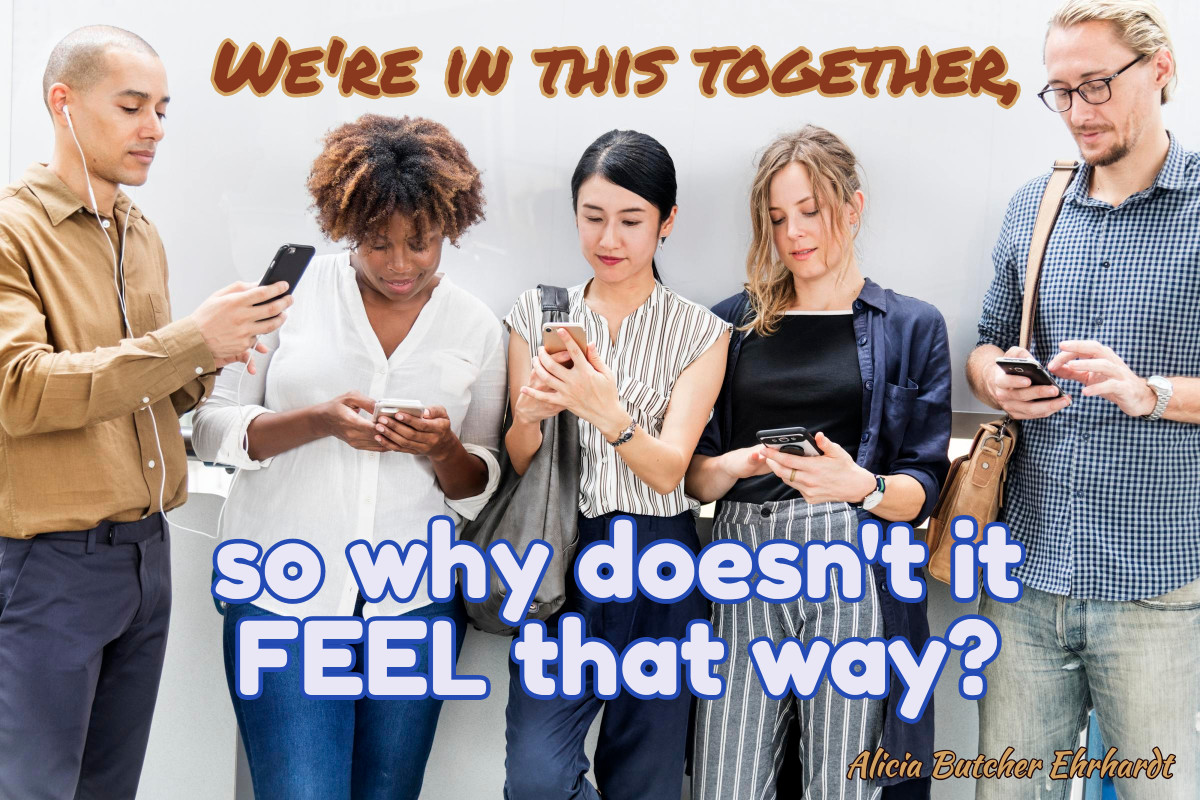 NO ONE HAS ASKED FOR MY OPINION
Decisions are being made left and right about the people who are living in senior communities.
From Independent Living, to Assisted Living, to Memory Support units, to Skilled Nursing facilities, managers and administrative personnel, government officials and medical personnel are taking decisions without consulting those of us who live in these places.
Those who can't make their own decisions
There are a certain percentage of us who will not be making decisions for themselves because their minds are failing, and they don't understand what's going on – or what the options for doing something about it might be.
Families and facilities will be making those decisions, and many in this group have been badly served in homes and in those facilities which were supposed to keep them safe. Many have died without a clue as to what was going on, and without having their loved ones with them.
And yes, they are living and dying afraid.
But some of us are perfectly coherent – and we are being ignored
There are many of us who need some physical caretaking, and others who have joined a facility like our Continuing Care Retirement Community are perfectly functional and coherent but getting older.
Management routinely ignores our expertise and refuses to take advantage of the fabulous array of powerful minds here.
It is a lack of respect.
It is being managed by people who have far less knowledge and experience, compared to the accumulation in our particular facility, than we do, and who act as if we were children looking for something entertaining to do with our time.
I admit we will all fail with time – and some will accept that more graciously than others – but it galls.
Even though I'm one of the people whose expertise doesn't go to the public good, I recognize the people among us who have been and still are powerhouses – and it galls.
It is a form of gaslighting
If you treat people for long enough as not having competence, they will give up – and that's not good for us.
The result is an unnecessarily exaggerated lockdown, partly due to those among us who are not capable any more of understanding the limitations, but applied to those of us who are, and it doesn't make for happy compliance when those with opinions keep getting shot down.
It's not a good time to leave.
We made our decision, highly based on the people who live here, and will probably stick it out unless one of our kids has extraordinary requirements, and possibly even then, because I am so physically limited I'm practically useless.
It could be, SHOULD BE different
But it could feel SO much more like a collaboration between those of us PAYING for services and those providing them.
Which would serve to allay the fear, and find safe ways around the restrictions such as people who moved here so a spouse could be in the Memory Support unit most of the time, but have some meals with spouse and other family members in the various dining facilities, could see that spouse.
I greatly fear that we have lost what makes this place special, and are too easily giving up what makes this place good for couples where one person deteriorates first.
I fear for the mental health of those completely isolated 'for their own good,' who can't understand or remember the explanations – and have no family or friend able to supervise their care. It is well known that the one thing that keeps a facility on its toes is supervision – for the little things which don't appear on the checklists.
And for those who need the facilities here to exist even slightly well, I think we are being so restrictive that they/I am in pain far more than necessary, and some may be losing the will to fight on.
---
Management shouldn't be as overwhelmed as they are – the business efficiencies, unquestioned, add up to hardship.
The lack of transparency really hurts.
And the attitude is confrontational.
---