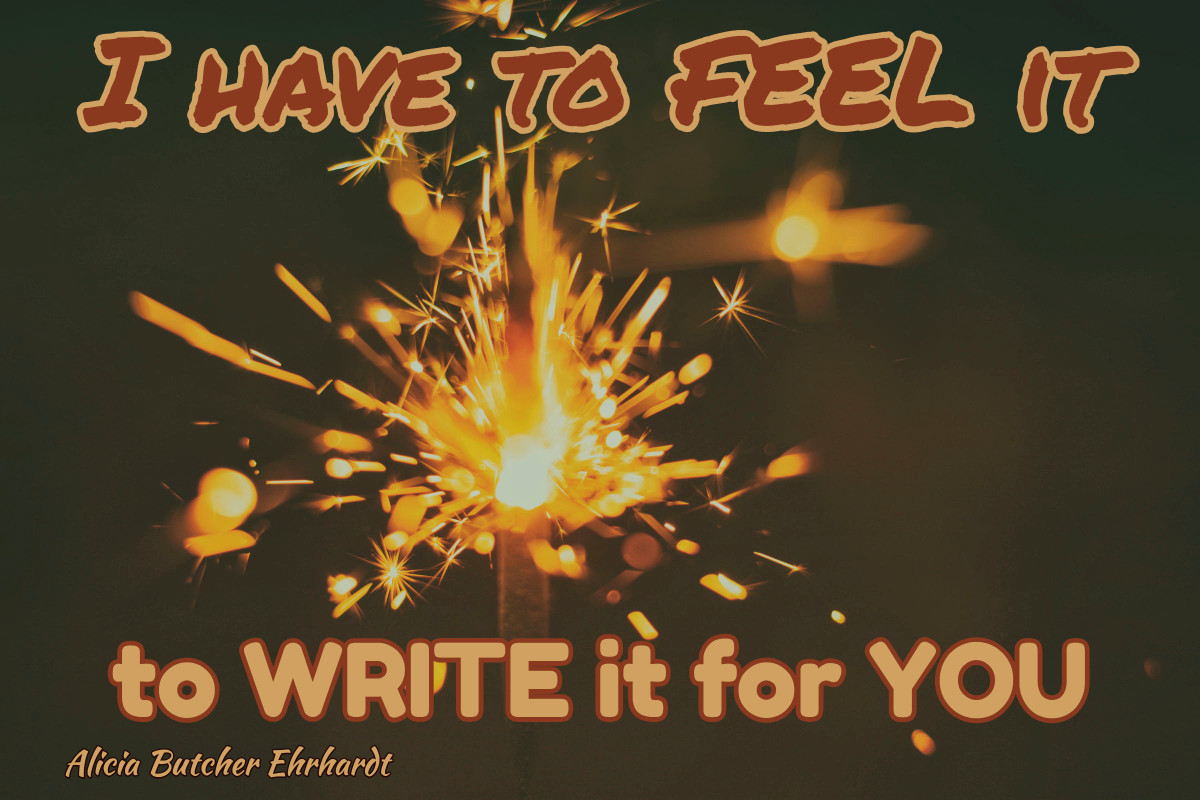 I AM ALWAYS MY OWN FIRST READER
One piece of advice to writers I've always followed is to "Write the book you want to read and that you can't find."
I guess as a writer I'm looking for the readers who FEEL the way I feel.
I'm having trouble finding more of them because WE tend to hide our feelings as too intense, too troubling, too deep – and are much less likely to discuss those feelings with other people as we recommend a book.
It is too close.
I am not my characters, and my characters are NOT me.
Because, if anything, there are significant parts of me I've consulted when writing all three of the main characters in Pride's Children PURGATORY, and now Pride's Children NETHERWORLD.
Readers know what it's like to be inhabited by warring camps, typically portrayed in cartoons by a little angel over one shoulder, and a little devil over the other.
I contain multitudes.
But I AM an actor
The training, and the thinking, and the practice come in very handy when you have to split parts of yourself off for a character – and maintain some distance from your self.
I'm sure you can't play Macbeth without finding justifications for killing your king.
So, before you go traipsing through one of my scenes, I have to do the hard work of feeling my way from the First Line to the Last Line, so that it is smooth and satisfying for a reader who goes that way but once.
It's part of what makes me slow.
Adrenaline is hard for my body to process – and all hormones are big parts of the emotional states that accompany their surges through the bloodstreams of humans.
I have to feel more than usual, and have a smaller capacity for recovering from the emotional hormones, than most people.
You have to get very close to emotions to write them.
Yesterday, as research for the next chapter in NETHERWORLD, I had to go through, over and over, a part of life that, as a married woman who just celebrated 45 years with her first and only husband, was very far behind me.
No one knows the future – it could be useful in some cases, but I'm hoping I won't need what I went through yesterday, because, as all important decisions, it was exhausting!
And I can't stop writing these sections until I can recreate that on the page, in words, first in myself, and then, with some degree of certainty, in both men and women.
Models in literature
I had myself wondering today how close Margaret Mitchell got to Scarlett O'Hara, or Charlotte Brontë to her Jane.
I'm not sure Mitchell was fond of Scarlett – Scarlett and my Bianca have a lot in common – and Mitchell gave Scarlett no HEA: she prevailed, but her victory was Pyrrhic at best: never being hungry again is pretty low on the hierarchy of needs.
I take some of my examples from Dorothy L. Sayers, who at least left Harriet and Peter happy and married, but made them work very hard for that win: the hard work is, to me, essential to the outcome.
I don't take shortcuts.
All of this may make more sense when the next book comes out, if you're one of the clan.
I hope you are.
When this is all over, I'd love to talk about it. Right now I'm too raw.
---
If you haven't read PURGATORY, and do so now, you'll have a much better idea of what I'm talking about – as well as an appreciation for why it took so long. I had to learn to do the writing/feeling connection – and do it in EVERY scene.
---
Drop a line if you have any idea what I'm saying. It gets lonely out here.
---