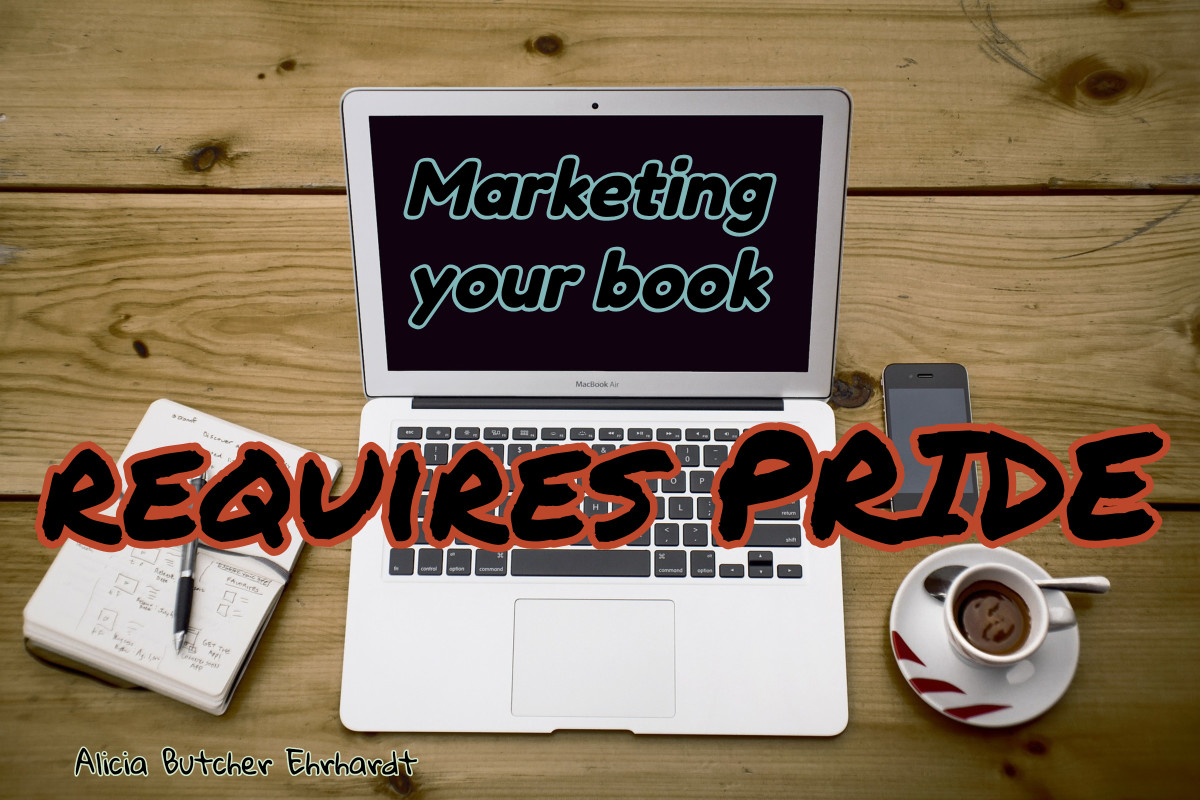 I'm planning to revise the prideschildren.com site, and one of the things I'm mulling over is how does a fiction writer provide value for a visitor to her books' site?
My personal blog here is all over the map, by design – the readers I hope to attract to buy and read Pride's Children PURGATORY (Book 1), the prequel short story, and, as they are available, Books 2 and 3, NETHERWORLD and…? are not necessarily interested in my opinions and experiences as an recent inhabitant of a Continuing Care Retirement Community (CCRC).
What do I hope for from readers of my fiction who get to the other site, say, from the link in the back of Book 1, or from a recommendation from a friend?
Without answering these questions, I have no hope of supplying these readers with something they value, preferably something they NEED.
What do my readers NOT need?
I decided to visit the Amazon reviews of several novels that could realistically be called 'comps' – books that by their general complexity, genre (contemporary mainstream), style (reasonably realistic), length (big fat books), and language (literary) are similar to Pride's Children.
There I'm going to check out the negative reviews, and found what made readers unhappy. I'll ignore the reviews which are too general, and look for specific buzz-killers.
And then I'll pull some quotes from my own reviews (many fewer, of course) that point out I don't commit these sins. If true.
Here's the list, paraphrased for conciseness:
unbelievable due insufficient character development

The sentences, paragraphs, passages… all just SO incredibly long

I got halfway through and I felt as if nothing happened

There was not a single character that I cared about

The dishonesty of most characters was so out of my comfort level

two of the least interesting characters I've ever encountered in literature

digs in to all the nasty-ness entailed in living a life of degrading self abuse via abuse of various substances

I made it to page 354 and then skipped, skipped, skipped

a blow-by-blow, second-by-second rendering of the narrator's life

I thought it would never end

I simply didn't enjoy the story enough to appreciate the pages and pages about the meaning of life.

Lacks: an interesting narrative, a plot, a satisfying ending

pretentious, long winded, tiresome, tepid novel

unedited and rambling and somehow that's supposed to make it literary

why did it take [almost 800] pages to tell that story

filled with so many ludicrous plot holes that it's just not something I can stomach

a descent into a bottomless well of self-pity, gloom, and urban angst

the punctuation and structure of sentences is horrid to the point that it's extremely difficult, if not impossible, to follow the thought process of the author

there are missing words, wrong words and misspelled words throughout the book

goes on about [X or Y topics] too long

… talks about how precarious [character's] finances are and yet they live in a [very fancy place], take cabs everywhere and seem to eat out all the time.

…why wasn't author consistent?

illogical transportation


The character's conversations were completely unbelievable. He's supposed to be a X, give him the voice, thoughts and mannerisms of X!

Author seemed to be grandstanding about how much she knows about Z.

I find the reference … overly coy. Just name it, or make up a name.


[Plot point] was excruciatingly long (not in a you-are-there way; in a boring and overly-lengthy way) and repetitive. Author could have accomplished so much more with so much less.

Author overused words that tend to jump out at the reader like "loitering" and "grappling." Does author not own a Thesaurus? It would be so easy to substitute synonyms…
From my reviewers (completely unprompted – I didn't know these readers when I wrote PC):
I just read PC in 10 hours straight, and I am speechless.
…you have managed the best instance of "the story is not finished, but this segment of it feels finished" that I have ever encountered.
just wanted to say its VERY GOOD, and what an ironic and sharp eye you have for le mot juste, and the silence pregnant. Very enjoyable, no sign of the damaged mind but I resonate strongly with your main character
I had meant to read up on it ages ago and just never did, so I glommed everything last week. Now i'm like, damn it, i have to WAIT for more?! Noooooooooooooooo
So just keep it up. No pressure of adoring fans or anything.
Very character-driven, very slow burn, very subtle. I loved it. The characters are rich and real. The scenes build upon one another with clear purpose. The writing is exquisitely careful.
I read chapter 1 out of curiosity, chapter 2 out of interest; the rest of the story will keep me up all night. Beautiful.
I put it off because it didn't really seem like my kind of story. But I loved it. You did a great job.
Your writing puts me in mind of the classics only in modern era. Those are the stories that will live forever. They scream for detail and need the long way around.

Pride's Children has helped me to look inside myself and see many things I need to see and deal with. I have never read a work of fiction that has touched me so powerfully! I love it and will be rereading many times. You did not cause any pain .
You gave me increased awareness of myself.

Just finished reading and posted a review on Amazon. I loved it! I'm impressed by the infinite care that you put into it, the choice of words (so sensitive!) and the absolute lack of typos, that's something of a record!
And more.
Is tooting your own horn a good or a bad thing?
In the indie writer world, if the author doesn't do it, it doesn't happen.
I didn't write the words in the section above – I somehow inspired them. I have permission from their authors to use them any way I want.
It still feels like something my mother would disapprove of, as she reared me to be a proper woman so many years ago, in Mexico, in the 60s – with a style and morality more like the US in the 40s.
Modesty is a virtue, but women have come a long way from that upbringing.
In any case, I plan to use both my reviewers words and my own published and pre-published words to reach the readers I want to attract.
It is my hope that if I can get the right readers to try – a few words, a few pages, a few chapters – that they will stick, and they will like what I have written for them.
Because I love having this effect on another human being.
Please join in with your pet peeve about writers or books – I'd love to read them!
And will try to avoid them.
---