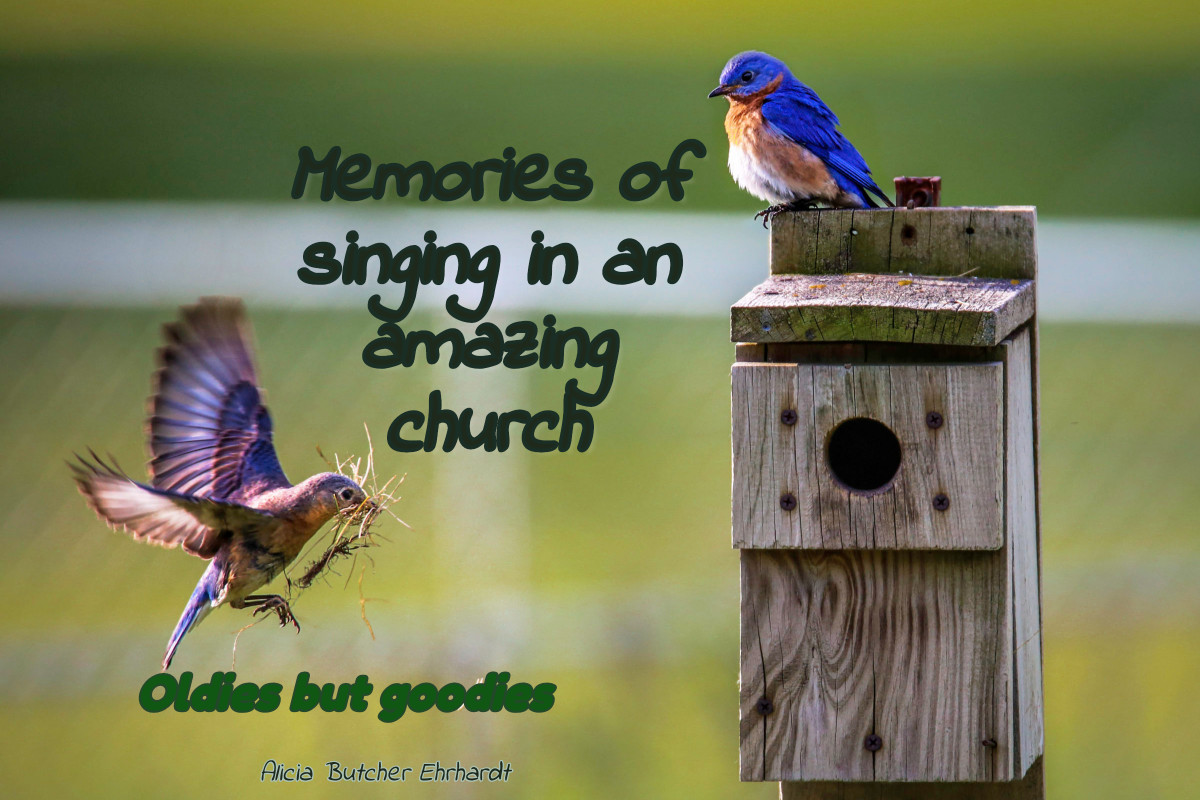 EXPERIENCES ARE STILL POSSIBLE
This one I picked to bring forward again because I'm glad I recorded this post about getting around some of the significant Life imposes on those with disabilities and chronic illnesses: finding ways to keep the raft of experience growing even as we chop off pieces to fund our work.
I have to find a way to make the singing a bigger part of the current life.
And it is also timely, as Easter is next Sunday.
From February 2013:
---
I have been coping all morning with the side effects of yesterday, not being able to write, nor even look at my notes for, the current scene under revision in the WIP.
And yet, I am not unhappy.
With the limitations of CFS, I live a tiny life: I try not to leave the house more than 2-3 times a week, I say no to almost everything, and I have worked hard to create a schedule that puts the writing first (Get up. Grab First Diet Coke. Block internet for 2 hours. Write. Take First Nap. Get up. Grab Second Coke, protein breakfast shake. Block internet for 2 hours. Write. Take Second Nap. Phew – most of day is now gone.).
My house is, understandably, a disaster area. The bills get done when I am either forced to or have a functional period after the writing. Taxes, end of year deductions, holidays, occasional trips – all interrupt the flow, and take a week to recover from – and get back on schedule from. They are necessary, so I pay the price and don't worry about it too much. If there's energy, I write – I don't spend it on housekeeping.
It leaves little time for the 'life experiences' writers need to grow – a Hobson's choice.
But for ten years I made space for a weekly singing lesson (even though the teacher said I should practice an hour every day – and it was a rare week when I had any energy for doing anything other than singing if I had to drive myself somewhere that week). Up to 8 times a year I go to a Folk Sing on a Friday night. And a year ago, when they were soliciting new members for the tiny choir that sings at the Princeton University chapel for the 4:30 Sunday Mass I attend when classes are in session, and knowing that they practiced before Mass (rather than having a separate choir practice night, which would have been an additional outing every week), I volunteered. With the caveat that it might not be something I could continue doing.
For those who sing, I needn't explain the joy of learning something in four-part harmony every week, however short. For those who don't, just know that I am treated as if it's obvious that I CAN, and that's enough.
After a year, which I survived, we were challenged to take turns as Cantor (it's an erratic crew due to school and other commitments, and we were down to two or three who had cantored – yesterday all but one couldn't come). One additional training session required – I can do this: I said yes.
Yesterday was My First Time – and, minor bobbles aside, it was glorious, and made up for the loss of Saturday (preparation), Sunday (warmup, practice, Mass!), and today, Monday (can't seem to get it together, and it's 4:34pm). Let me say it this way: there is nothing to compare to the experience of opening your mouth and pouring sound into a properly-designed nave and choir in a stone cathedral. It is a living thing that feeds back the sound and amplifies your voice enough to fill the whole. I prayed – went for it. The feeling is a shock, the feedback amazing. The first notes of the a capella Kyrie (which I may have been a third low for – but it doesn't matter, as the cantor sets the note, and all the rest are relative – the organist had told me not to worry, to just go for it and with it, rather than get a note from him) – me, alone, for a few seconds, and then the rest of us joined in – was an experience that is not available for money. Nor should it be. It is only available for love – and without fear.
The same for the first verse of the meditation, followed by all of us singing what we have been singing throughout Lent.
My point? That even in a life circumscribed by circumstances beyond control, there are still times when it is necessary – and possible – to say 'Yes!'
---