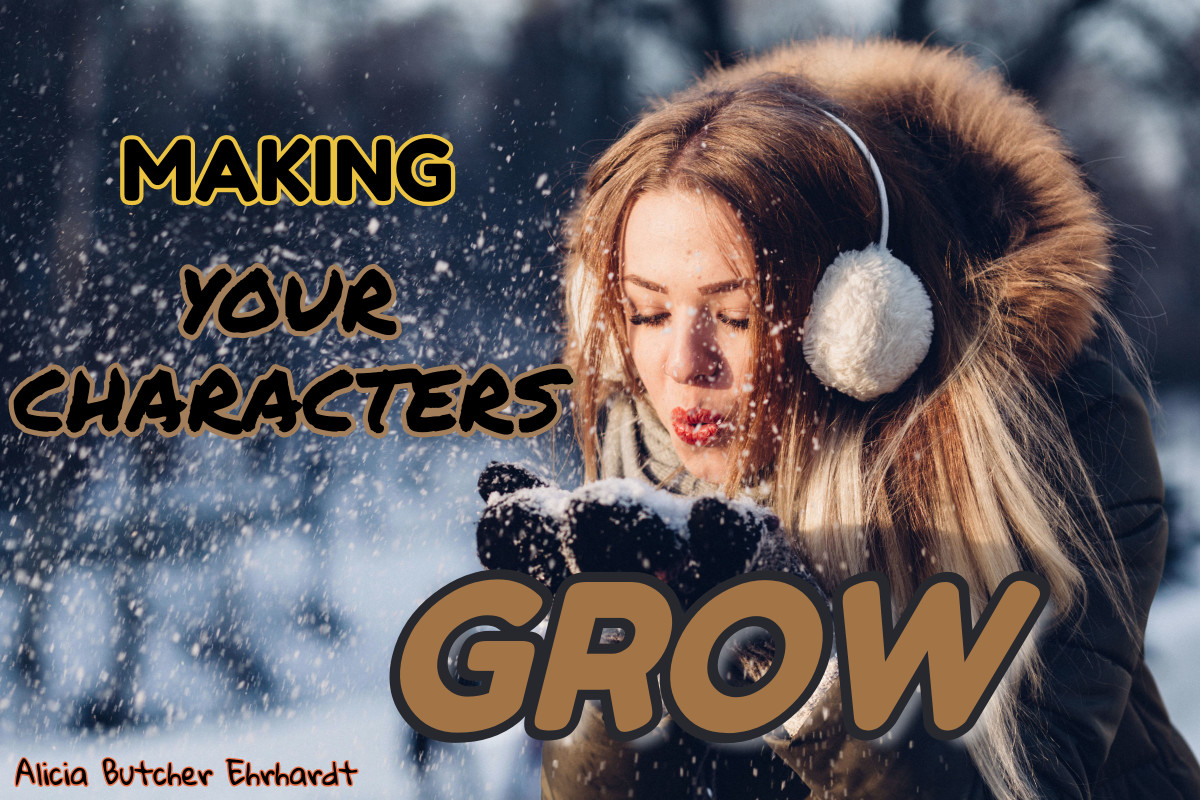 IT'S UP TO THE WRITER TO FORCE GROWTH
Characters you create become like children: you worry about them, you care what happens to them, you're concerned when they come home late from some unsavory place.
But the hardest thing you do for them is to force them to grow – because without change in at least some of the characters, nothing much is happening, and there is no story worth telling.
Characters grow like all people:
By confronting and dealing with problems.
By coming across situations that force them to think.
By finding themselves in situations where they have to make a decision.
What they don't tell you is that the writer is responsible for planning and guiding and forcing change.
For building the obstacles that are so hard to overcome.
And for making them almost impossible to survive.
When you start a story
You have a general idea of who your characters are and will become – you create them to tell a particular story.
You ask, 'What if…?'
And you make up people, based on what you know about humanity in general, and maybe some models in particular.
But even though you realize in general that you will be putting them through Hell, it's not personal yet.
While writing a story
You flesh out the people who are acting in it, and, to be able to write them, you become them, you let them use your body and your mind to tell their part of the story.
You channel the character.
And then you observe very carefully what they actually do, and put it in the best words you can come up with.
And you come to that old saw, 'This hurts me more than it hurts you,' and you do it anyway, you hurt them – and you feel like a cad for doing it, but it has to be done.
Knowing you're only hurting yourself, and that maybe, for this once, more than in life, it actually does matter. It is necessary to get to where you're taking them.
And at the end
If you've done your job properly.
If every step is motivated.
If every step is not optional.
Your readers will forgive you.
And maybe agree with you: it had to be done.
---