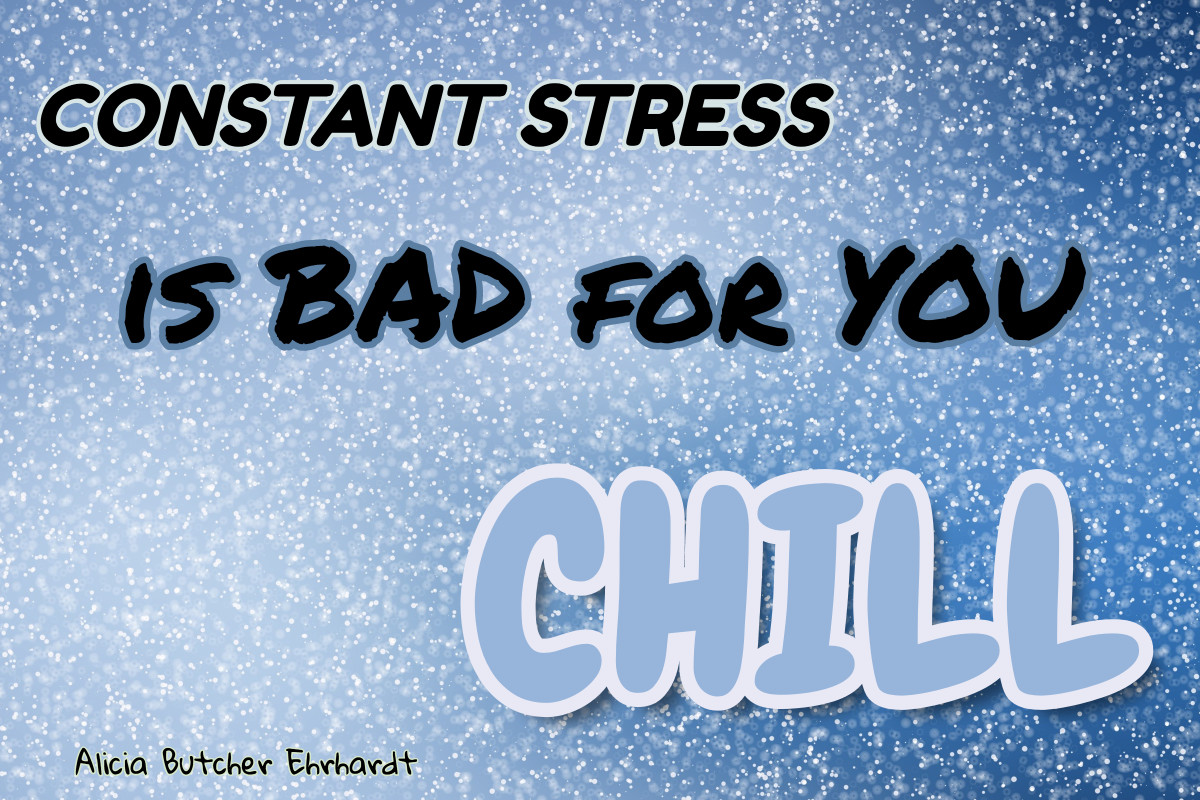 STRESSORS TO THE RIGHT OF US, STRESSORS TO THE LEFT
If you live in a retirement community, you are surrounded by vulnerable people – it is the nature of the beast.
Once you move here, they become your friends and neighbors, and you care what happens to them, to the facility, and to yourself in the place you have chosen for your 'forever home.'
When you get the WEEKLY notice of the results of testing (the whole staff is now being tested once a week):
A private duty aide tested positive.

We received results on 8/20.
We have not identified prolonged direct exposure to other staff members.
This individual provided care for 5 residents. Each of these individuals has been contacted and will be tested. None of these 5 residents are believed to have had any contact with other residents or staff.
and you realize that those in charge are thinking that they will have to continue 'at least two more weeks as a result of the positive case,' you also realize they are living in a dream world where, without treatment, cure, or vaccine, they think it's going to get better – OR they're saying that because they think WE might feel better – you realize you are living in a situation that you have no control over, and it will continue for a very long time to come.
Everyone is under stress ALL the time
We took the not-fun stress of getting older, old enough to move into a place where you are no longer responsible for a house and yard, and moved.
We haven't recovered, not really, from the move.
We have never quite completely moved in – the assistant we were hiring is not permitted to come in and help because she is not considered 'essential.'
The 'private duty aides' ARE essential – but that doesn't mean they don't have a life, a home, kids, families – and go home to them every day.
We live in a web of interconnections
The reason we are here is because we estimate that some point in the future we will need the help the aides provide, and it is much easier to do it through a facility than one of us caring for the other.
Our kids will probably never all live close, and we made this move so they wouldn't become caretakers or even arrangers of care, because, with all the good will in the world, it is a humongous job to take care of parents.
None of us planned for such a far-reaching and deadly pandemic.
Je Ne Regrette Rien

– moving was the right decision.

But we were going to move, dump the house and responsibilities, and travel – from a home base which we could just turn the key on and forget.
We're in the age group where, if we take reasonable care, we could expect to live another 30 years. I want to go home to Mexico to visit my family. I want to find a way to do some gentle travel to Europe. If I ever get a bit better, I would love to ski again.
Or hike. Or camp (even in an RV instead of a tent).
With the kids, I want to do a family vacation every year, so they stay connected with us and with each other, and we have fun.
There has been a kink in the plans.
I struggle every day to write, while at the same time fully realizing that stress kills, and there is too much on everyone right now.
Here is a stress inventory.
It is good to take one periodically, to see if things are under control, and if they are getting better or worse.
IIRC, inventory numbers over 300 are practically a direct warning of major illness coming soon, and lower numbers are not ignorable.
I don't dare take the inventory right now.
Instead, I am taking every possible relaxation approach to dealing with what I know is there.
An important part of dealing with stress is simply acknowledging it
And looking for a time in the (we hope near) future when it will be less.
Which is what we were aiming for, until the latest notice from the county which put the kibosh on using the outdoor pool (which was about to go from 3 to 5 days a week) – because of a new menace, FIRES!
And realizing that others have it far worse than we do.
So, when it gets stressful, I blog – and dump some of it.
Records, records, records
I'm also recording for posterity, as these post are part of the 'accidental autobiography' I'm creating by writing bits and pieces in a series of places: emails to friends, notes on the computer, annotations in the Production File I have open for every scene I write, blog posts, and the unlikely storage in social media.
I just requested a current copy of my Facebook information – and will store it on the external hard drive.
Wattpad deleted the forums – and did not give us a chance to do that – so I lost all my forum activity.
I did download everything I created for my Patreon account – some of which may be used again down the line if I serialize the second book, NETHERWORLD.
And I also realize that this is of importance to no one but myself.
And remind myself that I need to create a document for our children which summarizes the information about the family that they might like to have when we're gone.
ASK YOURSELF what you need to do to reduce stress – and what you need to record for the future – and do it one of these days. Tell us in the comments!
——————————————–