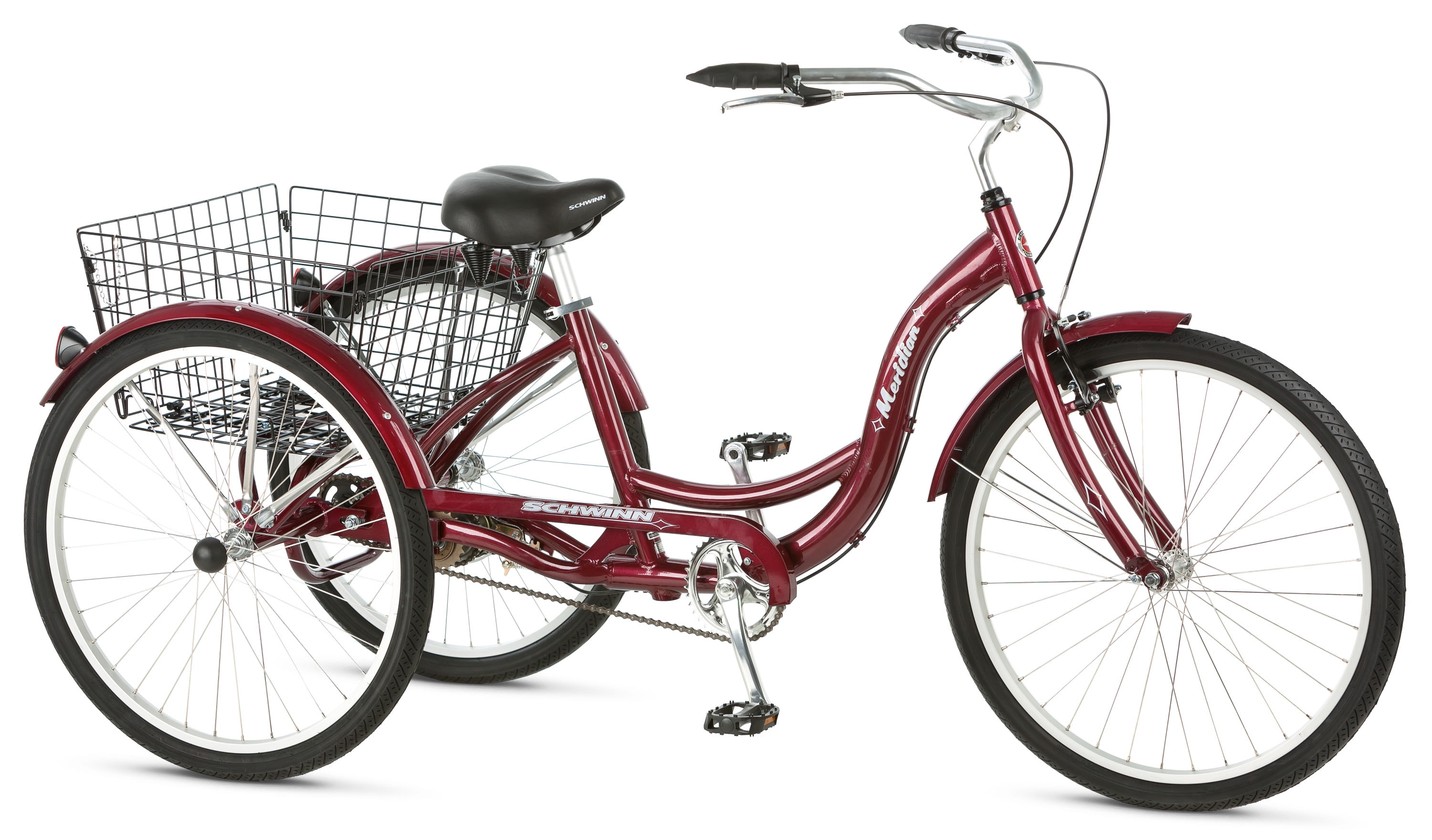 NORMAL FEELS GOOD, EVEN MASKED
Episode #1 – The Affair of the Tricycle Seat Repair
This isn't my tricycle – mine is a mystery brand – but it is extremely similar. One of the things that was normal this past week was a trip to the Tinker's Den, my first.
Here at URC, an early resident refused to move in unless he was allowed to bring his basement workshop and woodworking tools. So they accommodated him by building a room off the corner of the south underground garage, and named it the Tinker's Den. That was 20 years ago, and the workshop is used by a variety of people doing projects.
Well, earlier in the week I finally took the trike seat off because something was wrong and it had way too much side movement, but I hadn't been able to see what was wrong while it was attached.
When I got it upstairs, I figured out the where the seat was attached to the post, a nut had come off of a bolt, and the bolt was sitting diagonally at an odd angle, attaching nothing.
To make the story short, I called Tenney, the resident whose name is listed for the Den, and we spent an enjoyable if somewhat frustrating hour or so taking the seat apart to get at the bolt, finding a replacement one (the one on the trike must be metric, so our nut jar didn't have a suitable replacement), and putting the whole back together – and having a nice chat as I helped.
I miss doing that in the basement of our New Jersey house, where I had a full workshop – and plenty of nuts and bolts in jars before we moved. Of course, there had been no need to use a workshop for two years here.
---
Episode #2: The Affair of the Head Shot
The other bit of normal life was another request of another resident: I have arranged to have an interview of me as a writer published on a blog, and the blogger kindly sent me a list of questions – and a request for a photo.
On her site, I saw that the photos of other authors were much better quality and definition than the snapshot cutouts I have normally used before (yes, I knew I'd have to do something about it some day, but when you're indie, there are a lot of things on the list).
In any case, when we came to URC, Marion had done a very nice job with her very good camera of taking pictures for the Resident Directory, so I asked if she would take a few for me for the purpose of a head shot – and she kindly agreed.
We settled on Friday morning at 11 (I cannot guarantee being up and functional earlier, though I often am, and I didn't want to have to call, bleary-eyed, and reschedule).
She had walked around a couple of days before at that time so as to find some good backdrops among the greenery, so we set off to take pictures, her walking (she's 91), and me on Maggie2.
And spent about an hour using various pieces of greenery as backdrops – and then she put the twenty or so photos on a flash stick which I downloaded to my computer last night.
We were masked, and stayed the required 6 feet apart for most of the time, but talked as we went, and I am so grateful because we have no idea when real normal will return, and I was dreading the whole process (I don't usually like my pictures), but quite a few of the ones she took are very good. She is amazing.
She was surprised that I want to do the photo editing myself, something I'm reasonably competent at – but I'm really not good at selfies, and an outside photo place is not in the cards right now.
---
Episode #3: The book blogger reads
And finally, I found out via Mention, where I set up a request that sends me an email when Pride's Children PURGATORY is mentioned anywhere on the web, that a book blogger whose site Written Among the Stars I visit regularly (she does very good reviews) has started to read it, and her thoughts thus far are:
"This was another one that the writing style took me a little while to jump into to and I was a bit concerned that maybe the story just wasn't for me. It didn't take long though for me to catch up and really start to enjoy myself. I adore Andrew. He is quirky, funny, smarmy and just so much fun."
You know how hard it can be to persuade someone to read something different – and all authors try to find sources for more reviews – so I am very happy that she persisted, and am looking forward to hear what she thinks of the whole.
---
Little things matter when you've been in quarantine a long time.
Please use the comments to tell your stories of what makes you feel normal right now!
---