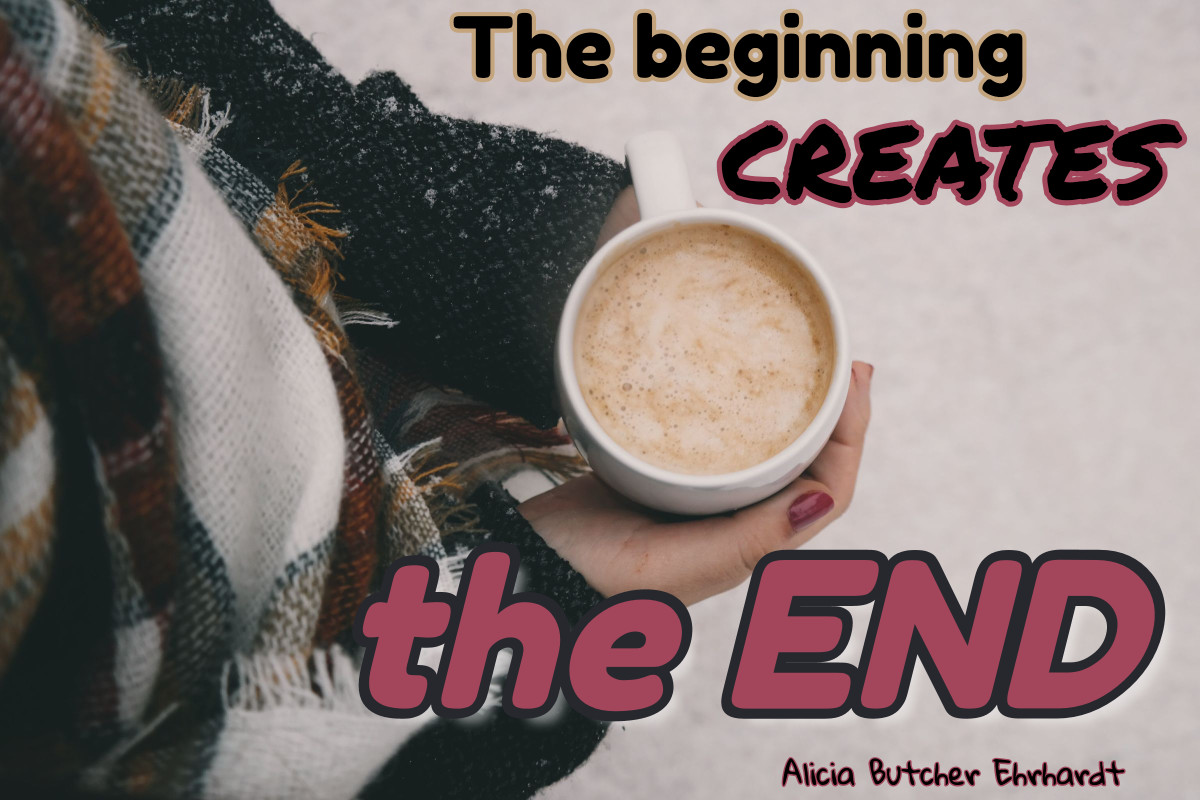 A PLOTTER SHIFTS WORD ONE TO CHANGE WORD LAST
One of the hardest tasks a novelist faces is answering the question:
"What is your book about?"
And every writer will face that over and over and over.
I've saved this post from Writers in the Storm since 2013.
When the novel you're trying to describe is going to be as long as Gone With the Wind, and tops out over the course of a trilogy at around a half-million words, reducing 'about' to a few words is a feat that brings most writers to their knees.
The lucky ones, traditionally published, probably don't have to/get to make these decisions (for which they trade complete control of their work and pitiful royalties forever) – because their publisher makes the decisions for them (usually without much input from the writer), and then, again for the lucky ones, uses the results to market the book.
I've known since the beginning
Which is why I spent a long time learning exactly how to achieve the ending I wanted for Pride's Children: and ran scenarios from beginning to end over and over until the beginning made the ending, in my mind, inevitable – and I was ready to write the definitive version.
The process is a time loop for plotters like me, and doesn't determine the words readers will ultimately get – only the story that I want to leave in their minds, the life lived, the consequences of the choices, the necessary paths.
As in a play, what the theater-goers see as spontaneous and happening before their very eyes needs to be so completely memorized and rehearsed that the actors never say a word out ot of character.
Other people write differently; this is how I do it.
What I'm trying to say here is that I have many versions of tagline, logline, and pitch, created and struggled with over the years since 2000, but I've never comfortably answered the question of 'about' when asked, and stutter like an unprepared schoolgirl when it comes up.
But I hadn't dared. Which seems silly.
Those who forget the past (or ignore it) are condemned to repeat it
All that happens is you have to keep doing it, over and over, like Groundhog Day or Russian Doll, because the question doesn't go away.
Can't go away – as long as there are readers.
Why now, halfway through NETHERWORLD?
Because I am exhausted from fighting this particular battle, and stuck in the deep chasm of having to write what I planned to write way back then.
Because challenges not faced come back to haunt you.
And because I think I got it.
Finally.
Sidetrack for a minute into the writer's greatest fear: Appearing ridiculous
Also sometimes known as biting off more than you can chew.
And choking on it.
But what I didn't know in 2000, when what I'm about to post was almost as clear as it is now, except that I wasn't sure, hadn't put in the hard work to make sure, that I could come anywhere near to achieving what I was setting out to do.
As you probably know, mere appearance never works.
Failure is fine – there is no shame in attempting to become an astronaut, and not making the cut (I did, and didn't). But you have to try, and you can't skip steps. And you can't wish for proficiency when what you need to do is find a way to learn (ie, the 10,000 hours trope, which is really a lot more hours if that's what it takes).
Delusions of grandeur, Impostor Syndrome, Fear of Failing
They take their toll.
Why does it matter so much?
Because the world has removed so much of what I can do that what's left is pitiful.
Because I have this one thing that I value, that keeps me sane, called writing.
And where I have all the control and all the responsibility, because not a word goes out without my say-so.
So I thought about all of this, and worked on it for months, and then let it sit.
I'm ready to let them be public, even though some will not be fully realized until the end of Book #3:
**********
Tagline: Pride's Children is
The Great American Love Story.
Logline:
To safeguard a powerful actor, a damaged writer must first salvage herself.
Pitch:
When a reclusive bestselling novelist crosses paths with the rising actor of his generation, she finds her capacity for obsession is not dead. The friendship that develops when his next movie films near her rural refuge, and he fulfills his promise to visit, creates a challenging bond that threatens to destroy her. But when America's Sweetheart decides she's the one who will engender with him Hollywood's supreme dynasty, can the writer navigate the razor's edge from friendship to forever love, and save his unborn children?
Mission statement: what you are trying to achieve
To make the mainstream reader live three lives so closely from the inside, right behind the eyeballs, that reading Pride's Children is a roller-coaster ride which makes the ending inevitable and utterly believable.
**********
For better or worse, they are now on record.
The writing proceeds.