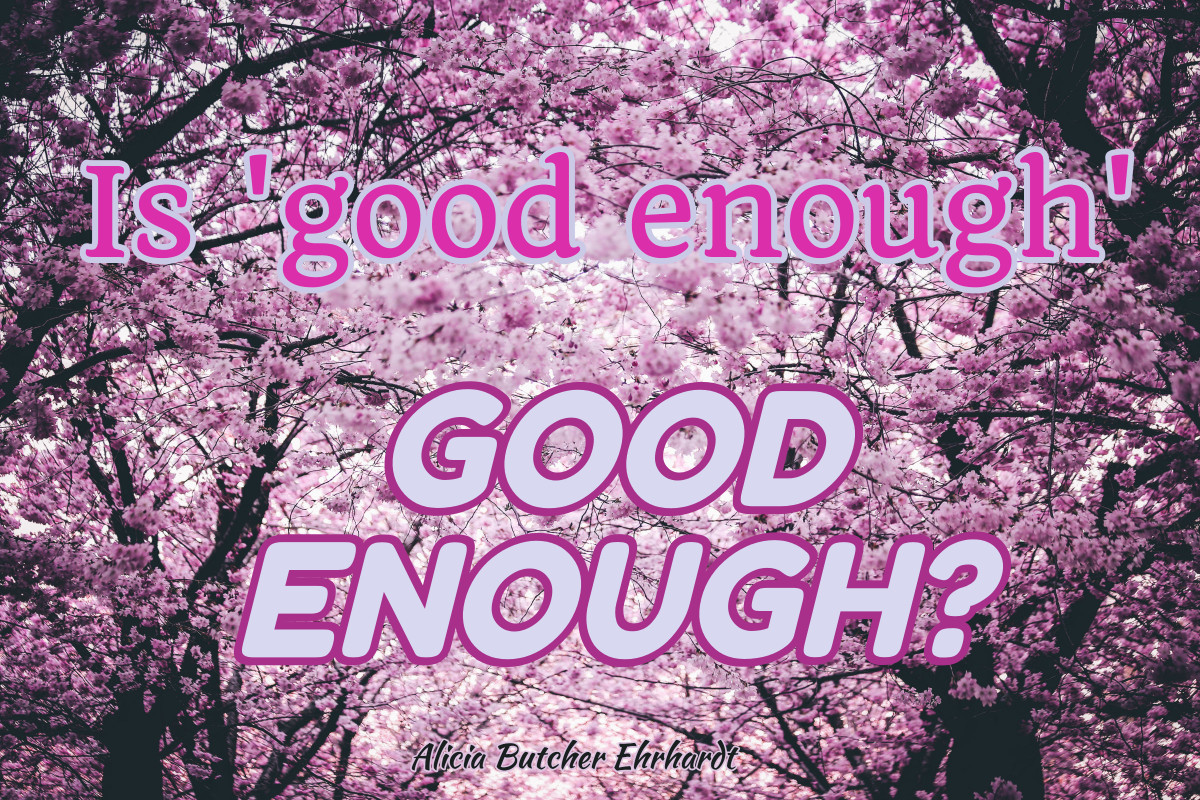 EVERY WRITER ANSWERS THIS QUESTION
It has become common for writers to tell other writers how to write.
Unless they are discouraging other writers deliberately to keep the competition down!
And every writer who has any control (beginners can often see only one way to do things) constantly makes choices:
Is this word the best word for this use?
Will MY readers think this is pretentious – or the reason they read ME?
If I use a sentence fragment as part of my style, or this particular character's mental processes, or [select reason] – will MY readers get their panties in a twist?
Can my intended readers follow plot complexities?
And – most importantly – am I limiting myself by the way I prefer to write?
All of these are valid questions, all have to be answered regularly, all have many answers.
How to choose?
I'm asking myself these questions, as usual, because I just finished the last two scenes in a chapter, and it took me two whole days of using AutoCrit (my online editing program) to get the text the way I wanted it.
Two whole days of whatever brainpower I could muster is still a lot of hours.
And they are hard work. Choices come down to nuance, nuance to familiarity, familiarity to everything I've ever read – and processed.
For an example, I'll put up a section of these scenes, and show the differences:
There are hundreds of little changes between when I'm finished with the story and when I'm finished with the language.
Why change?
The original was fine, with nothing hugely wrong.
But I'll find I overused a particular word or phrase.
Or a piece of dialogue doesn't sound like the character (Cecily, like Andrew, is Irish).
In fact, just as I finished checking the above comparison, I realized I'm missing two places where my tiny intimation of the speaker being Irish is incorrect (I use ye're – but still have you're) – and that will be checked several more times before publication.
This section comes from Scrivener – and is missing italics. I'll have to check to make sure those are as I want them, as discussed in a post on my stylistic choices.
I do my own editing
This is a statement of fact, not a battle-cry.
I found early that my brain is too damaged to do the negotiating, arguing, back and forth, discussing – that goes with having someone else edit your work.
And that it was easier for me to take on the task, plus it forced me to improve my bad habits immediately.
I like the control. I accept the responsibility. And the mistakes I make will get corrected asap if egregious, with the next major revision if minor.
And there isn't an ant's chance with an anteater that I'll have to defend my own choices: nobody can possibly know my style better than I can.
I have the sense to use an excellent beta reader – and always pay attention to what she catches or notices (she's usually right).
For someone like me, it even saves a lot of time (a relatively expensive commodity for me). Because I handle a single scene (up to maybe 3k) at a time, and it's familiar to me because I just wrote it, so I don't have to reload anything into my memory.
The pitfalls of that are obvious: the mistakes will get overlooked because they are so familiar. So I have many passes for just one thing. I have checklists. I keep a list of the things I haven't mastered.
Nothing's perfect, but that does get a lot of the little typo buggers.
Is it 'good enough'?
Yes – after I put the hours, the work in.
Is it getting easier? Yes – if I still put the hours in, and the work, and don't try to shorten the editing phase by getting impatient to finish.
I think it matters.
It does make me very slow.
I think it's worth the effort.
---
Does lack of editing in published work irritate you? Do you notice it?
---
Thanks again to Stencil for the ability to create graphics – and their free account. If I ever need more than ten a month, I'll get their paid subscription!
---